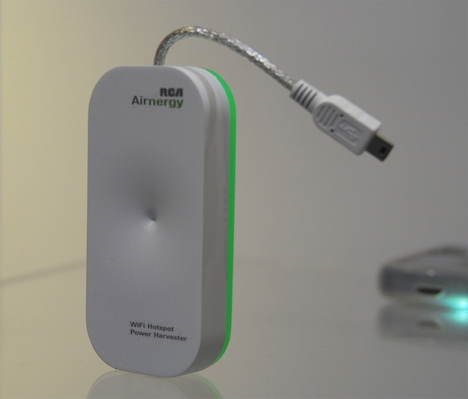 Remember when Nokia came up with the futuristic concept of cell phone batteries that charge via radio waves? Their particular form of charger-less charging wasn't expected to be available until around 2012. At CES 2010 this month, RCA introduced something even better that's going to be available way sooner: a dongle that tops up your mobile device's battery via WiFi signals. Notice we didn't say that it only tops up your cell phone battery; according to RCA reps, this little fella will work with just about all of your mobile devices.
The attachment is efficient enough that it actually provides a noticeable boost to your battery, and given enough time it will charge it to the max. Other similar gizmos have provided only a weak top-up charge at best, so this is a huge improvement. And what's even better is that the device will be available for around $40 in the summer of 2010. Soon, as long as you're in an urban environment or around a WiFi router, worrying about your phone's charge will be the last thing on your mind.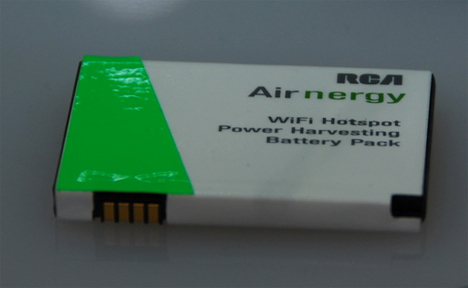 The future applications of the technology are exciting as well. In 2011, RCA expects to release batteries with the WiFi charging capability built right in. There's no word yet on how much those will cost, but does it matter? The prospect of never having to plug your phone in again will probably be enough to have them flying off of the shelves.