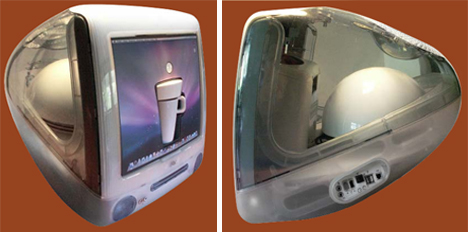 Technically speaking, this iMac mod is perhaps a little over-the-top. But, logically speaking, it's also the most awesome mod of any kind we've seen in a long time. This unit gives you the dual pleasures of coffee and music from the same machine at the same time. Oh, and did we mention it's also outfitted with a Mac Mini? It's called the iMac CS, and we're pretty sure we know what we want for whatever holiday is coming up next.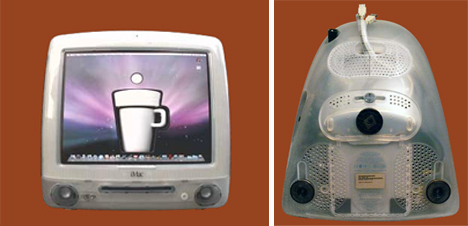 Put together by Mac modder extraordinaire Klaus Diebel, this masterpiece of mash-ups takes the shell of an iMac and crams a soul into it made of a single-cup coffee maker, a JBL Subwoofer and a fully-functional Mac Mini. The "screen" can display any picture of your choosing, but we're rather fond of the desktop background image Klaus shows in these pictures.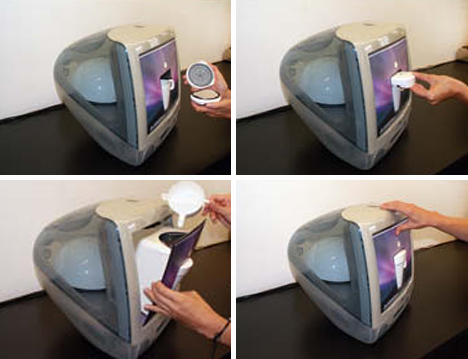 Interestingly, the Mac Mini required no modifications at all – it fit perfectly into the bottom of the iMac shell, with the CD slots lining up precisely. Of course, the iMac's monitor is no longer functional, so you'll need to attach another display if you want to, you know, use it. But Klaus will build a unit for you without the Mac Mini if you want – you can opt for a Bluetooth audio receiver instead. Yep, he sells these babies – they're not cheap, but what's a little thing like money when such a fine piece of functional art is available for your purchase?