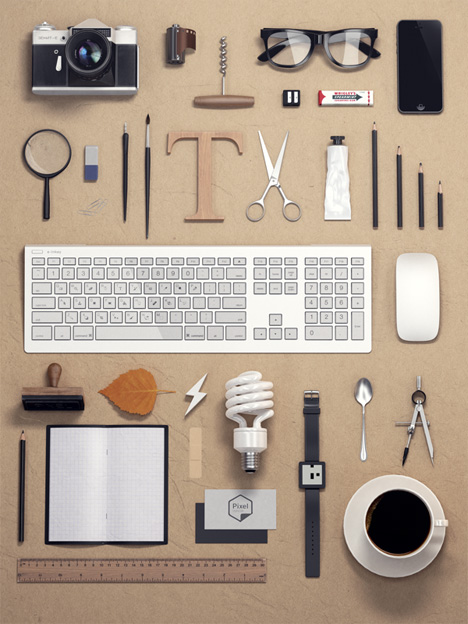 An affordable, attractive, infinitely-customizable keyboard has been a dream project for designers for quite a while. The Optimus comes close, but it's expensive and bulky and the ultra-bright OLED displays on the keys bother some users. The E-Inkey Concept from Maxim Mezentsev and Alexsander Suhih is a trimmer, lighter version of the idea that uses e-ink instead of OLED for the individual key displays.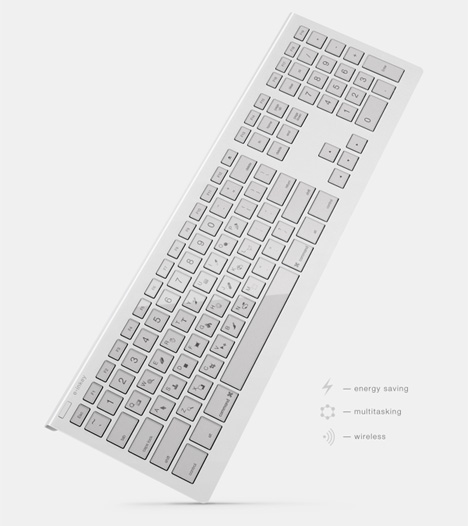 E-Inkey is wireless and still gives you all of the benefits of a keyboard with keys that you can customize to your specific needs. Whether you're switching languages, using a complex program like Photoshop or just need certain functions handy for your favorite game, the E-Inkey could switch to your desired layout quickly and easily.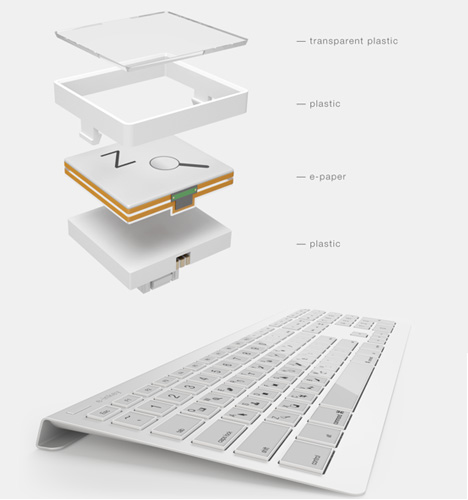 Because the keyboard uses e-ink technology rather than LED or OLED, it saves on power but still lets you specify the function of each and every key. And as an added bonus, it's actually really, really attractive. So far it's just a concept, but hopefully the designers will take advantage of the crowdfunding movement to make it into a product that we can actually buy and use.