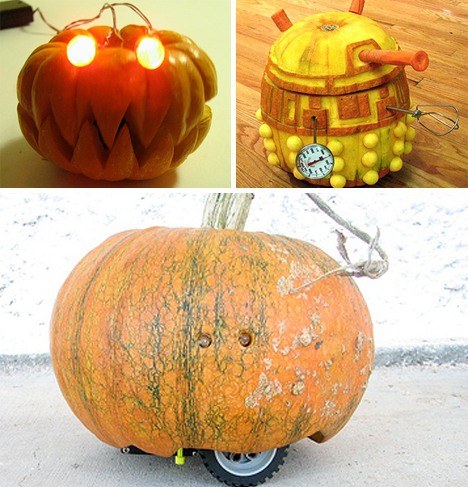 Halloween is the magical time of year when we dress up in goofy clothes, eat candy until we're sick, and do our best to scare the bejeezus out of the neighborhood kids. If you're looking for something more than the usual grinning jack o'lantern this year, Evil Mad Scientist has you covered. They have instructions for three awesome robotic pumpkins that will spice up your front porch and, if you're lucky, reward you with a few frightened trick or treaters.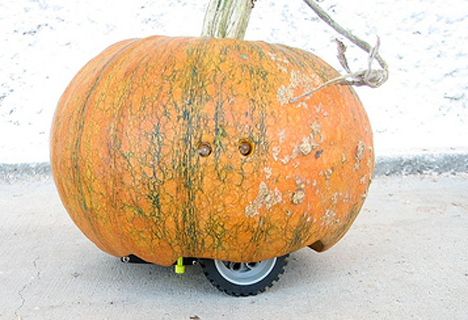 This adorable little pumpkin may not be the scariest thing in your stash of Halloween decor this year. But we bet it'll elicit a few shrieks as it suddenly comes to life with glowing green eyes and scoots across your front porch. The simple construction makes it easy to put together, as long as you're reasonably comfortable with circuits and servos.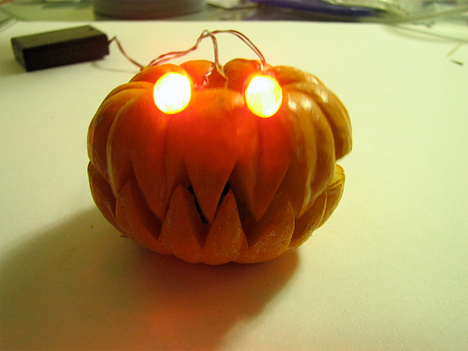 The Snap O'Lantern manages to be scary and cute at the same time. The little guy has sharp, pointy teeth, LED eyes, and a hinge that allows its mouth to open (thanks to the attached servo motor) and snap shut. One is sweet, but can you imagine a whole flock of these guys threatening your visitors?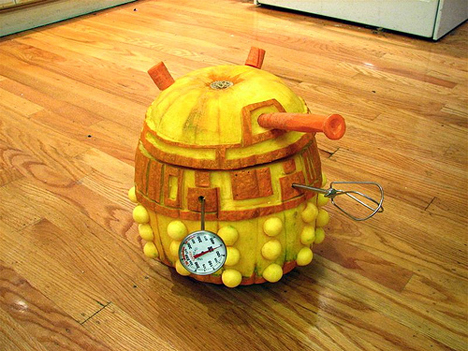 Fans of Dr. Who know good and well that Daleks are some of the most terrifying creatures ever. Their resounding cry of "Exterminate!" is enough to drive fear into the hearts of everyone who's ever huddled under a blanket and found their eyes hopelessly fixated on the remorseless metal things on the TV screen. Now, you can create a robotic pumpkin Dalek of your very own, complete with creepy slow movements. If you're really ambitious, you can even add a small speaker to broadcast the signature Dalek catch phrase.