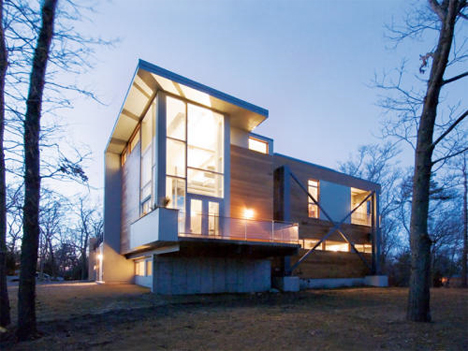 Homes from recycled materials aren't really big news anymore. In fact, they're gaining popularity with such speed that it's kind of hard to be impressed by any feat of recycled home engineering. The Big Dig House, however, is most definitely worthy of a fair measure of awe. This house is not only built of recycled materials, making it more environmentally friendly than a home built of entirely new materials, but it's made from dismantled sections of Boston streets and highways.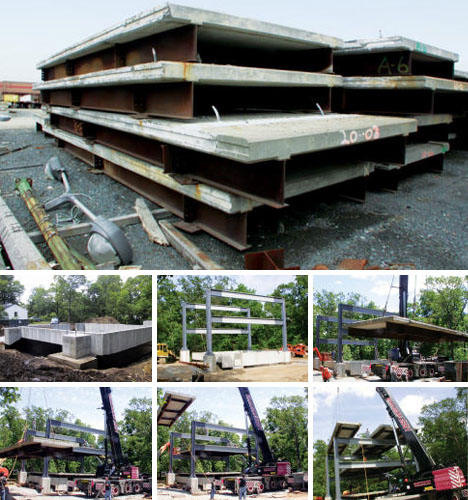 The Big Dig was the most massive highway engineering project ever undertaken. It spanned some 15 years and saw Boston streets torn up for a good part of that time. When it was nearing completion, there was a problem no one had really considered before: what to do with all of the leftover Inverset panels that had made up some of the temporary roads during the project. Paul Pedini, an engineer on the Big Dig project, suggested that, instead of dumping the perfectly usable materials in the landfill, they could be used to build a home.
It sounded like a ridiculous idea to most people at first. You couldn't build a home out of discarded highway parts, after all. But working with Single Speed Design, Pedini made his vision a reality. Over 600,000 pounds of recycled materials are incorporated into his home. The structure itself is a marvel of not only architecture, but also of technology. And for the rest of their lives, Paul Pedini and his family will live in a home that is built of Boston's history.
Due to the inherent strength of the building materials, the home is incredibly strong and stable. Concrete segments and steel beams peek out here and there, hinting at the industrial origins of the home's components but never shouting that the house was once a highway. The spacious 4,300 square foot house features a rooftop garden, double story windows, and an open floor plan. To reduce environmental impact and cost, the salvaged materials were used largely as-is rather than being modified to hide their origins.