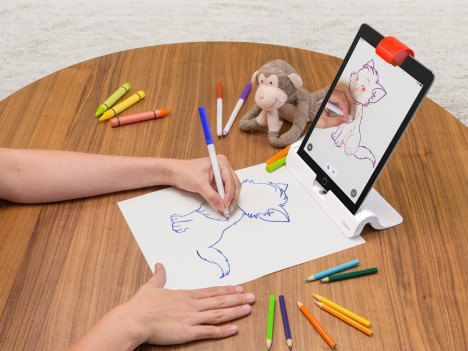 Owning an iPad is a luxury and not a necessity for most of us, but the Apple tablet is capable of helping you learn new things and develop new skills in a decidedly fun format. The Osmo is such a great example of how iPads – and their myriad accessories and apps – can add a whole new dimension to your life.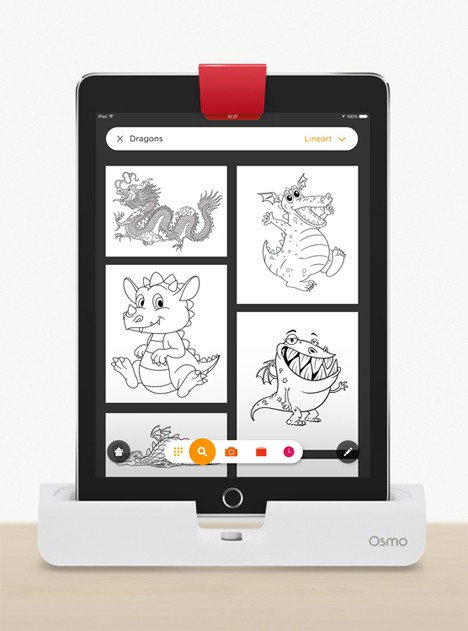 The Osmo itself is an iPad stand accompanied by a small, simple attachment. The attachment more or less places a mirror over your iPad's front-facing camera so that the camera "sees" down. The new orientation puts real-life objects into virtual space, and the Osmo apps let you interact with the real/virtual objects in some pretty nifty ways.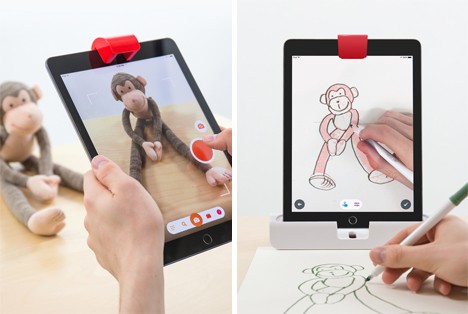 Osmo's newest offering is Masterpiece, an app that turns your iPad into a sort of high-tech tracing paper. Using images from your iPad or from the search function within the app, Masterpiece displays whatever you want to draw right on the iPad's screen. You can even combine multiple images to create something totally unique.
Here is where it gets really cool: the Osmo device translates your hand, drawing paper, and utensils into virtual tools. You draw on real paper while watching your hand on the iPad screen, so it looks like you're tracing over an existing picture. In reality, you're drawing a perfect replica on your piece of non-virtual drawing paper.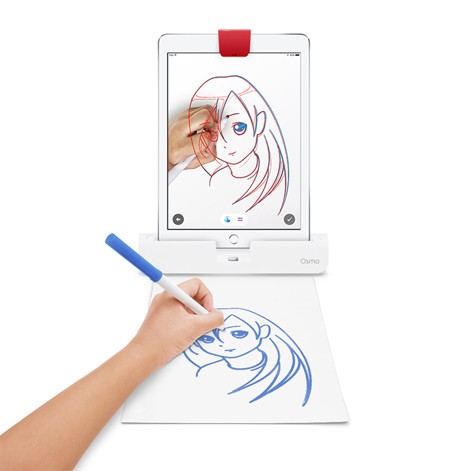 When you're done, your picture looks like a perfect piece of custom art. The app records your activity and creates a time-lapse video of the process that you can send to friends. While the $79.99 Osmo setup is geared toward kids, the free Masterpiece app could go a long way toward helping adults rediscover their creative side.