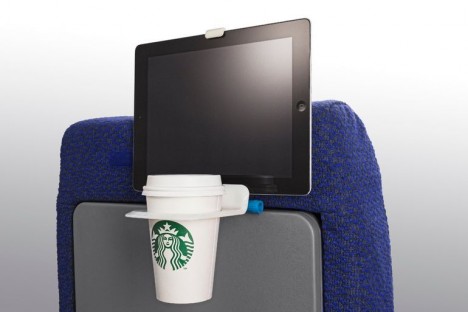 Flying is seriously the worst. Short flights are tolerable, but being stuck on a cross-country (or, Flying Spaghetti Monster forbid, an overseas) flight in the economy section is almost enough to drive you batty. The lack of space and feeling of confinement are only made worse by that stupid seat-back tray table.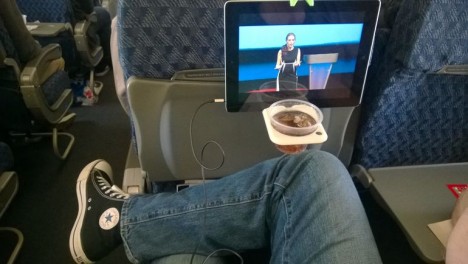 The Airhook is a simple invention that aims to give you a teensy bit more space on your next flight by letting you keep your tray table stowed for most of the flight. It hooks over the stowed tray and holds your phone or tablet and a drink while preserving your precious leg room.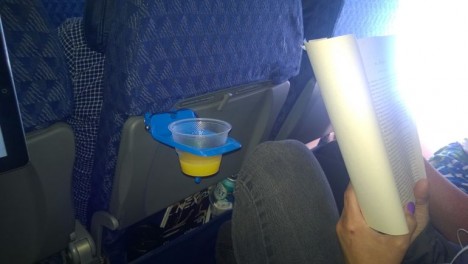 The holder attaches with a simple hook over the tray table when it's in its upright position. You can insert your electronic device into a slot near the back; if your phone or tablet is on the large side (up to 7.5″ tall), you just attach the built-in bungee to hold it snugly in place.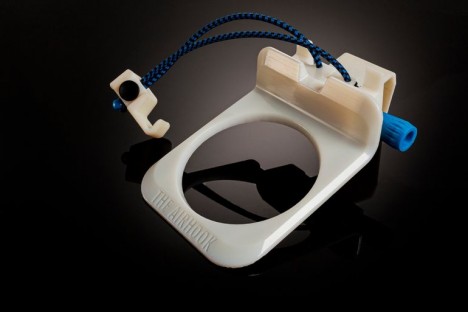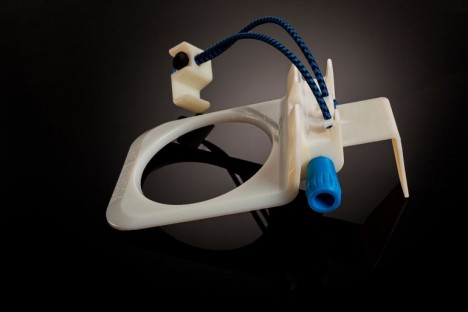 A small knob on the side lets you adjust the angle of the screen so you can keep it at a comfortable viewing angle even when the person in front of you reclines. Aside from eating meals or using your laptop, the Airhook can make the tray table totally unnecessary. After a successful Kickstarter campaign, Airhook is being offered at a special price of $22.00, discounted from the regular retail price of $24.95. Not a bad deal for a thing that squashes most of the frustration associated with flying.