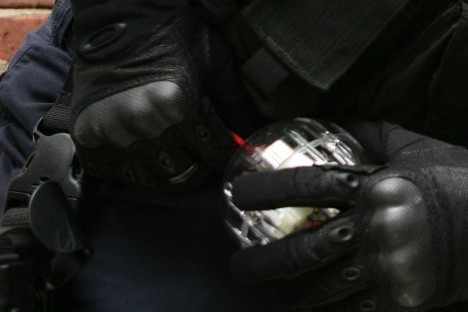 Designed to disorient its targets when rolled or thrown into place, this tactical strobe lamp produces light and sound on demand, creating confusion prior to an incursion by police or military users.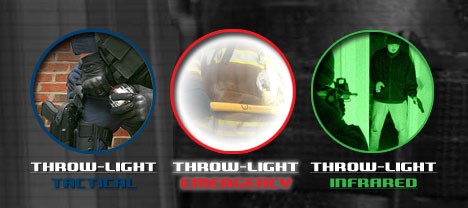 While its bright 360-degree lighting is being sold primarily for hands-free use by officers of the law, the company behind the Strike Light also boasts other capabilities, from illuminating crash scenes, disaster sites or search areas.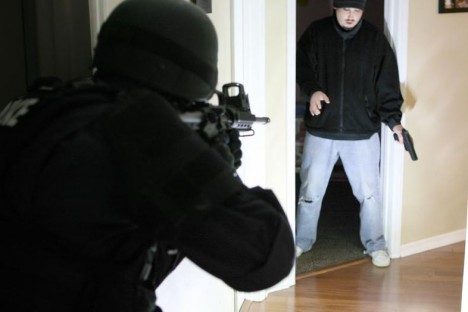 Pitch, toss, place or hang the light anywhere for full surround illumination in essentially any situation. A remote lets users cycle through strobe lights or blaring sirens. The element of surprise, according to its creators, is the key: targets are unsure what the ball will do beyond its disorienting effects, thus running from it when it is sent in and turned on.
More about the ball itself: "Hands-free and rugged military grade polycarbonate housing to endure throwing or rolling into the most demanding of situations. (6) Powerful Cree XTE LED's pushed at 200 lumens per LED; always remain upright for 360° illumination. The Strike Light can be hung from two attachment options from any overhead structure to provide an abundance of light. Rechargeable LiPo battery pack with quick charge VIA USB port."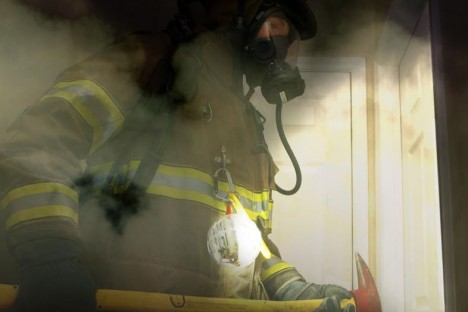 A user review: "As a tactical operator, I am always looking for the advantage in any dangerous situation. Having the Throw-Light to throw during a tactical operation means I have created a distraction, one that can not only help save the lives of my team, but also those of the assailants. Getting the advantage in a bad situation allows for faster apprehension. The first evolution of the Throw-Light gives me that advantage, and there are development plans to enhance and add new features to the Throw-Light in the near future."