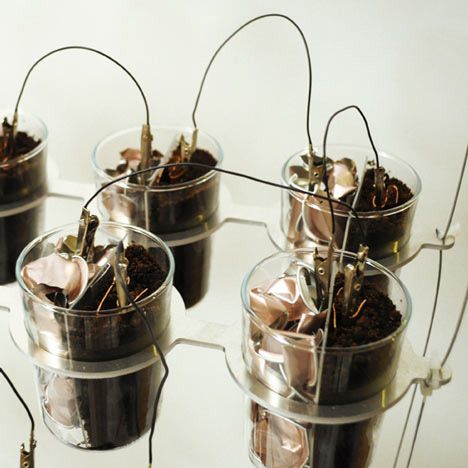 Lots of people rely on coffee to get going in the morning, but design team Katharina Mischer and Thomas Traxler built a display of coffee-powered battery arrays using 700 discarded Nespresso capsules. The installation was displayed in the window of the Nespresso Austria building during Vienna Design Week 2010.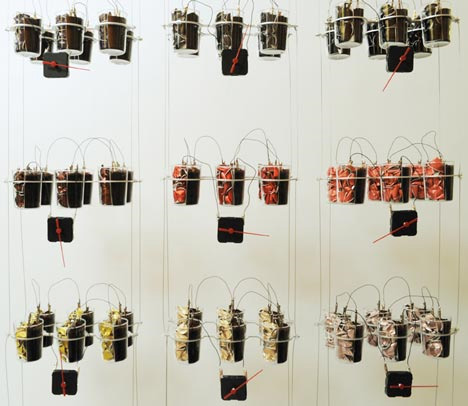 The Nespresso capsules are made of aluminum, which is a recyclable material that most people simply throw away. Mischer and Traxler wanted to demonstrate the "power" of this material and encourage users to recycle rather than discard their used Nespresso capsules.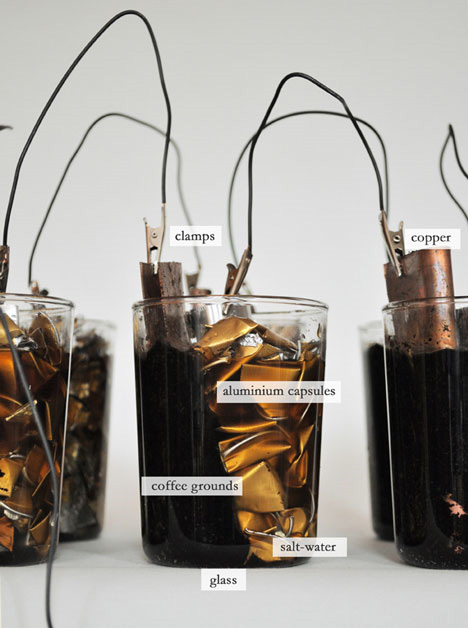 The batteries were made using the aluminum capsules and the coffee contained in them (about a year's worth of capsules for one person, according to the designers), strips of copper and salt water. An array of six pots of this mixture was enough to power a clock (about 1.5-1.7 volts), and all 17 of the arrays, wired together, would be enough to power a small radio.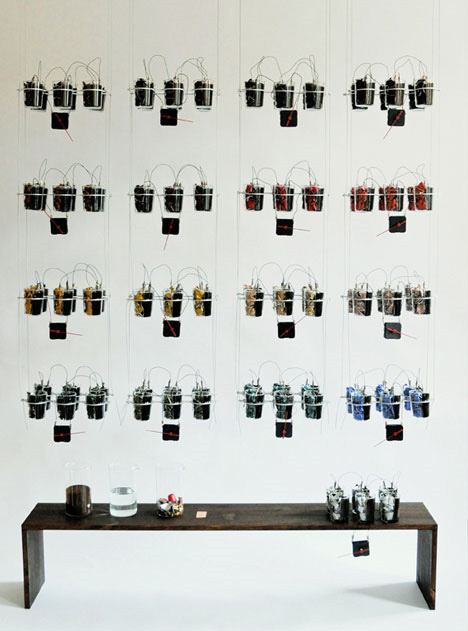 Nespresso Battery was one of three winning entries in the SUSTAIN.ABILITY.DESIGN competition, sponsored in part by Nespresso. Mischer and Traxler made apparent the inherent value of something that we would normally consider trash, making this a winning motivation to recycle in our books.