This regal cabinet was built in the 19th century, but it holds some surprisingly advanced secrets. Hidden behind nearly every surface is another compartment, drawer, tool, or other delight.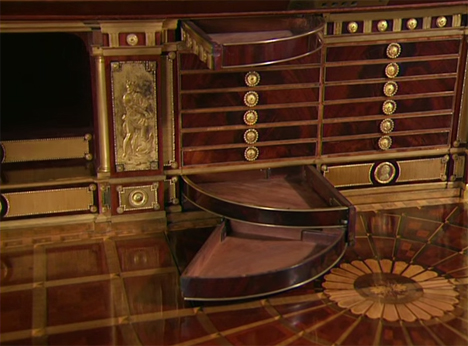 The Berlin Secretary Cabinet is a marvel of European furniture making. It was built by the legendary Abraham and David Roentgen, master cabinetmakers of the late 1700s to early 1800s, and owned by King Frederick William II.
Its size alone would make the cabinet remarkable, but the fact that it is positively stuffed with complex mechanical devices and hidden functions makes it a treasure. It is filled with so many tricks and secrets that it seems more like a giant puzzle than a piece of furniture.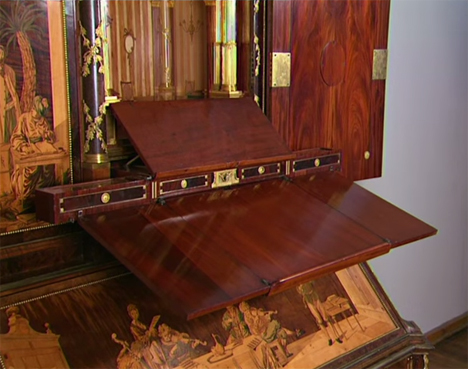 Topped off with a chiming clock, the Belin Secretary Cabinet is incredibly ornate. Its marquetry panels are complemented by the decorative hardware, much of which also functions as triggers to reveal the hidden compartments.
Building something of this size, scope, and complexity would be a feat even today with modern technology and power tools. But the father and son Roentgen team made this marvel completely by hand.