When Hyperkin teased an Android phone accessory that would let users play their old favorite Game Boy games, it was more serious than the viral press realized. The old images, shown above, have been replaced by new press releases, tied to upcoming sales of the actual device enhancer below: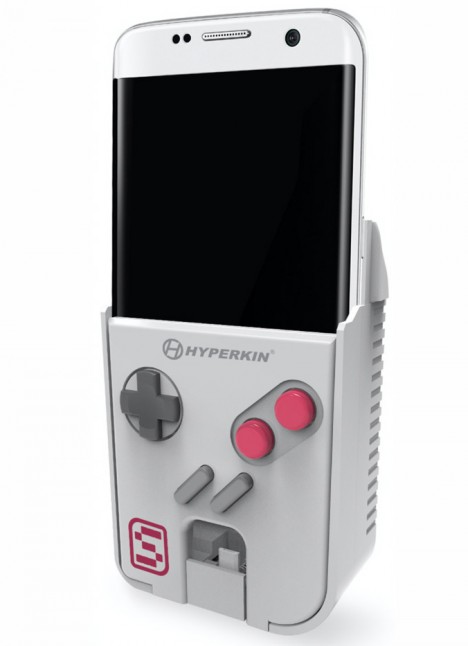 The company is now offering the device add-on for pre-orders in the form of the Smart Boy Development Kit, available for $60.
When it was first published, it was intended as an April Fool's joke, but so many fans expressed interest the company went ahead and got to work on the physical device.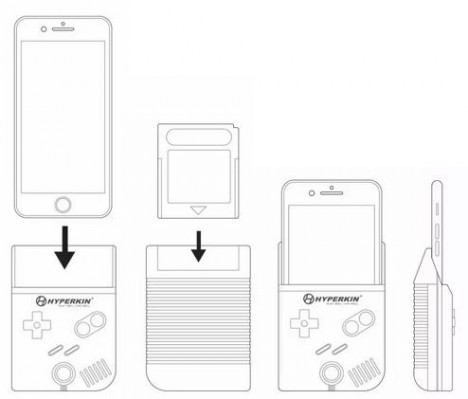 So far, they have not announced an iPhone version, but that was the original idea so it may well be in the works, too. For now, "The Smartboy Development Kit attaches to Android smartphones, turning the phone into a handheld gaming device. It will be compatible with Game Boy and Game Boy Color cartridges. Included in the kit is an open source serial app and firmware, which will enable developers of all kinds to advance Hyperkin's current build toward a retail-ready model. Hyperkin is offering a royalty percentage – of retail-ready Smartboy units sold – to anyone that can improve the Smartboy's serial app and firmware. Updates and builds of the serial app and firmware can be uploaded to a dedicated Hyperkin Lab forum. Hyperkin Lab is dedicated to product testing and development."