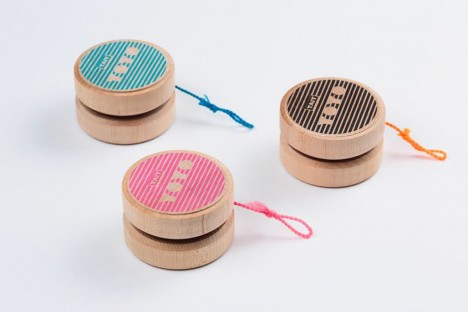 The yo-yo, that classic kids' toy that has caused countless black eyes in the name of learning new tricks, has grown up and become kind of a hipster.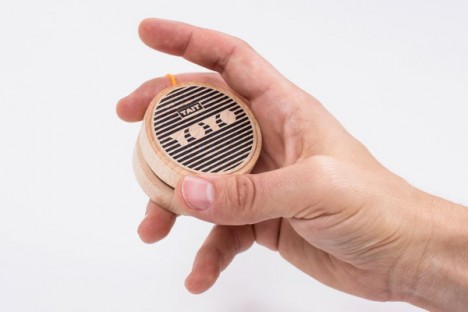 The Sling-Slang from TAIT Design Co is a built-it-yourself kit that provides you with everything you need to put together your very own awesome wooden yo-yo.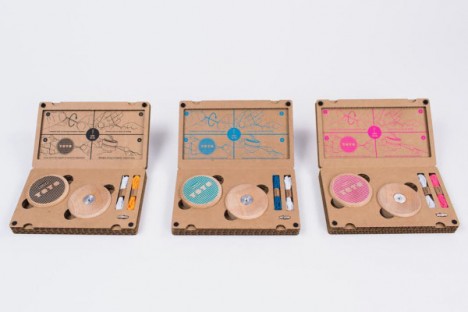 Available in black, blue, and pink, the Sling-Slang is a slightly more elegant iteration of the colorful plastic toys we played with as youngsters.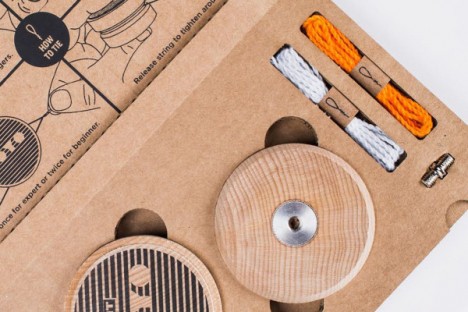 TAIT's design is meant for beginners and intermediate users, so even if you haven't picked up a yo-yo in years you should be able to assemble your Sling-Slang and get right down to re-living childhood fun.
The kit comes with a two-piece maple body and a removable grooved steel axle along with two colored polyester strings. It's super-easy to put together and relatively frustration-free since the string resists knots and tangles.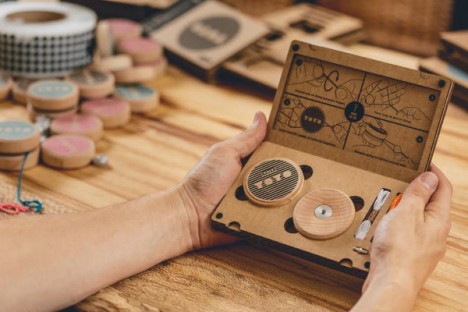 The Sling-Slang kit comes to you in a recycled cardboard case with detailed instructions so you can get to slinging and slanging within minutes. The artisanal yo-yos are $30 each or $80 for a set of all three colors.