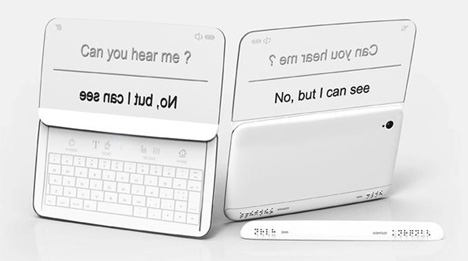 Communicating with someone who is hearing impaired can be a challenge if you aren't versed in sign language. It's gotten easier with the advent of smartphones and other portable gadgets that allow people to type words that can be read instantly on a screen.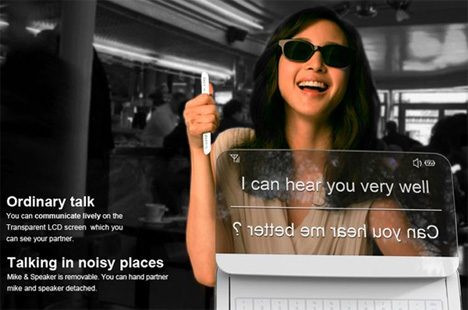 However, it can still be a challenge chatting with people who aren't familiar enough with technology to type out an entire conversation on a small keypad. The Beethoven Phone concept from designer Jong Soo Kim would help to make communication easier in a rather interesting way.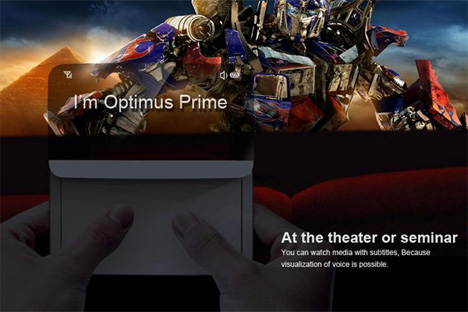 The phone features a transparent screen that displays text visible from both sides. As one person types, the characters are visible to both the typer and the other person. The phone translates the typed words into speech and reads them aloud; it also detects speech around it and translates spoken words into text on the screen.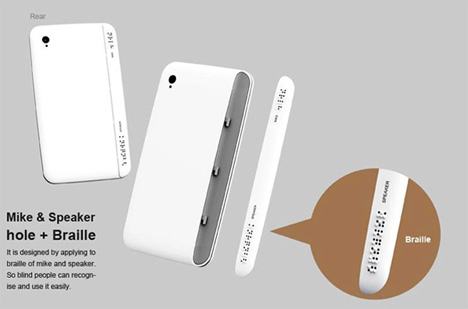 This combination of technology facilitates communication between deaf people and the rest of the population. The design also features a detachable microphone and speaker, both of which are labeled in braille to allow blind users to easily utilize the technology as well.