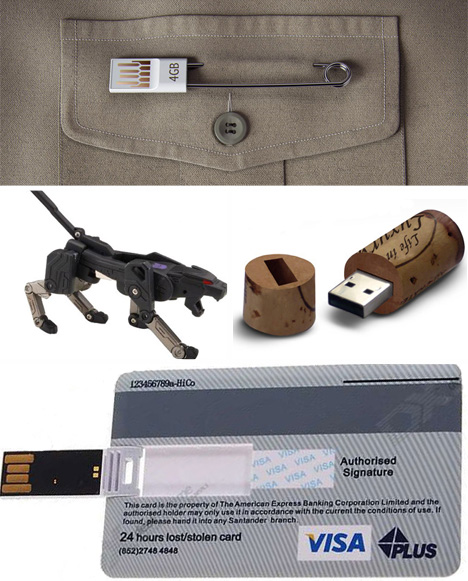 USB drives are popular not only because of their affordability and portability, but because they can be made in so many different forms. These creative USB drive designs all show just how interesting this otherwise-mundane object can be when it's treated with a little humor and ingenuity.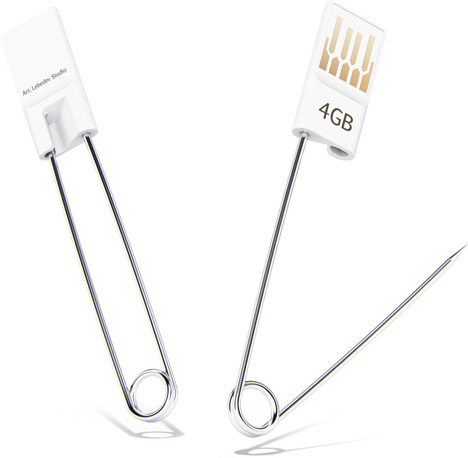 Keeping data close has never been easier than with the Bulavkus USB flash drive from Art Lebedev Studio. The 4GB storage drive resides at the top of a large safety pin. This unusual device is perfect for pinning to your clothes so you never have to wonder where you put your flash drive again. Just don't forget to take it off before you wash your shirt!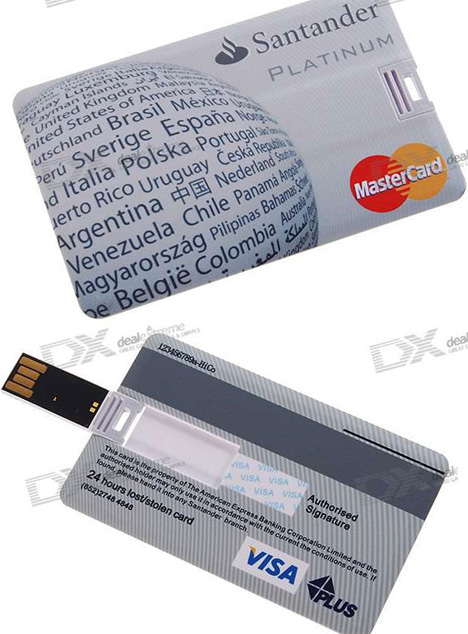 These credit card USB drives are the exact size of actual credit cards, so they fit into the wallet easily. A small flip-up USB stick keeps your data safe, secure and easily accessible.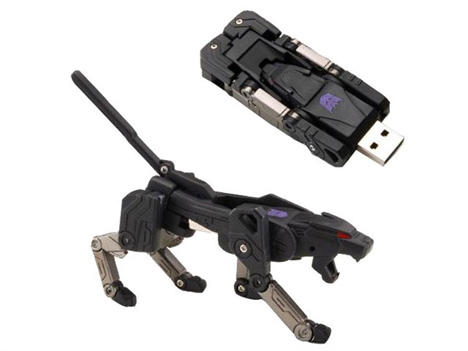 Although this USB drive looks like a toy, it's serious business when it comes to keeping your data safe. Panther-like Transformer Ravage guards your files in beast mode, but with a few simple folds and twists turns into a small USB drive when you need to plug the drive in to access your data.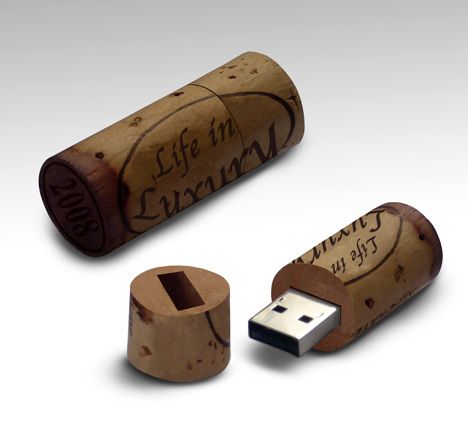 Amateur sommeliers and casual wine enthusiasts alike will appreciate designer Arwye Wan's hand-made wine cork USB drive. Part of the cork pops off like a protective cap to reveal the USB plug. This drive is kitschy and fun, but at just 1GB it doesn't seem very useful.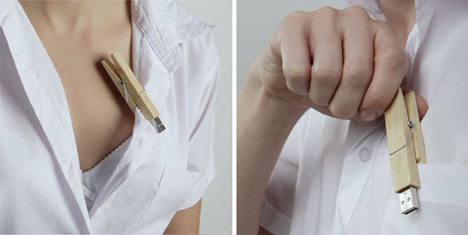 Designed by Bartosz Mucha, the wooden clothes pin USB drive combines classic style with new technology. The drive opens and closes with a simple pinch, just like a regular clothes pin, so it can be clipped onto clothing or other objects to keep it nearby.