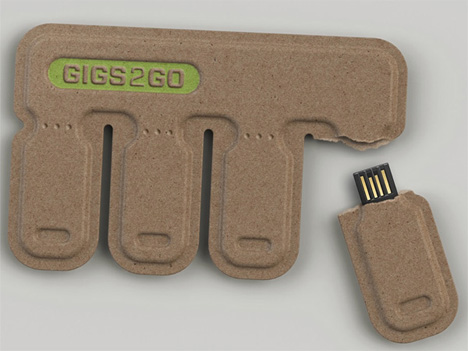 Sharing files and other information will get much simpler once Kurt Rampton and BOLTgroup's inventive tear-and-share USB flash drives make their way into pockets and purses everywhere.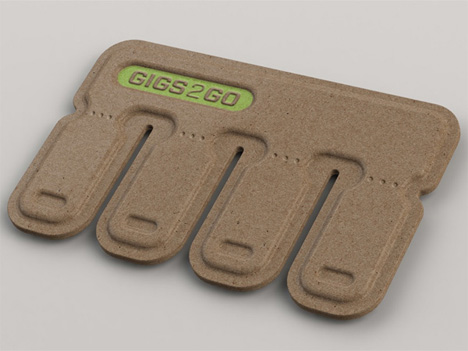 The GIGS.2.GO concept includes four small USB flash drives attached via perforated cardboard. When you need to pass some files along, you just snap one off, record your data and hand it over.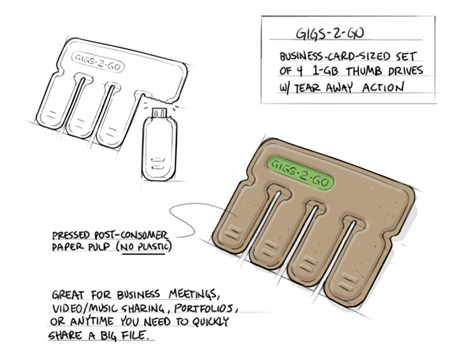 The conceptual product isn't made of just any cardboard, however. It is meant to be produced with molded 100 percent post-consumer paper pulp, making it planet-friendly as well as user-friendly. The unique material means you can even write directly onto each USB flash drive.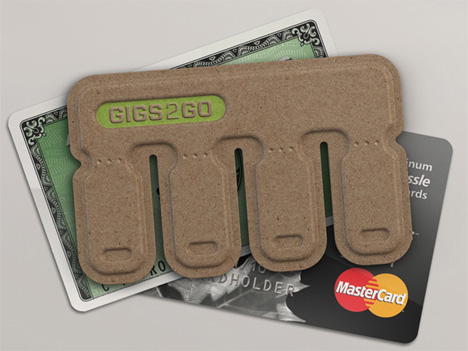 The GIGS.2.GO is roughly the size of a credit card, making it easy to fit into a wallet or pocket. Which is quite handy since you never know when you'll need to snap one off and share some files with a buddy.