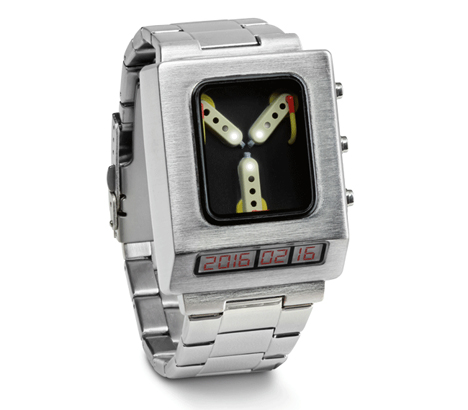 In the Back to the Future movies, manipulating time is challenging, but not impossible. The ability to do it all hinges on the flux capacitor, the core component of Doc Brown's time traveling technology. ThinkGeek is making it possible to wear that technology on your person at all times – kind of.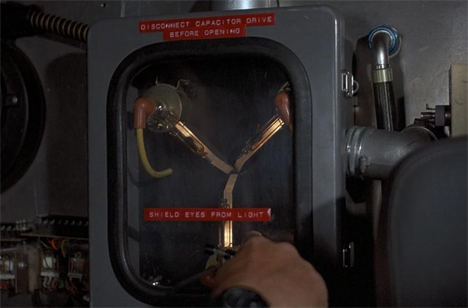 The Back to the Future Flux Capacitor Wristwatch is a scale replica of Doc Brown's invention that doesn't necessarily control time, but it will help you keep track of it. The stainless steel casing features a Y-shaped blinking apparatus that displays the time with a series of lights.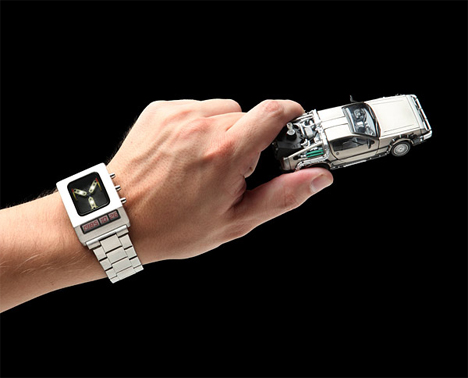 Although it looks confusing at first, the lights flash in a pattern that makes it relatively easy to tell the time. The time circuit LCD shows you the current date – but if you want to escape, you can press a button to activate "Time Travel Mode." In this mode, the time circuit displays a random date so you can pretend that you've escaped to some other point in the time-space continuum. At $50, it'll cost you far less than building your own DeLorian version.