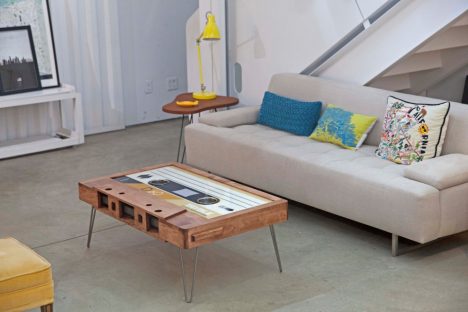 TAYBLES tap into our nostalgia for cassette tapes, a love of handcrafted wood furniture and a functional desire to have mood lighting close at hand.
The Los Angeles company creates wooden tables, each shaped like a tape and sealed with clear epoxy. LED lights tucked into the pair of central holes add light and color to the room.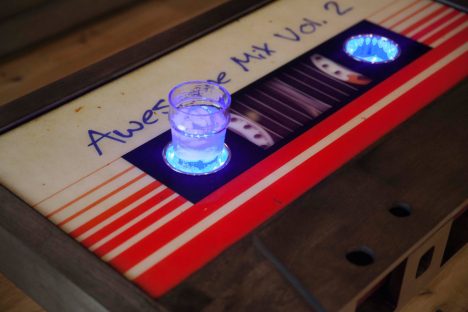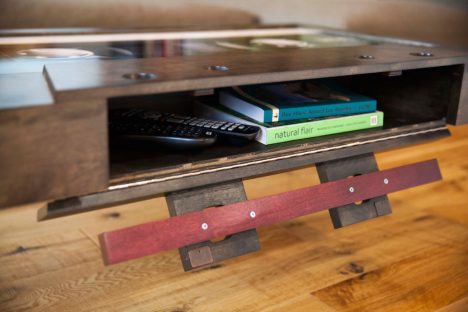 The 'tape' part of the cassette turns out to conceal a secret, too: storage space for books, gadgets or, well, tapes, situated in the center of the empty table.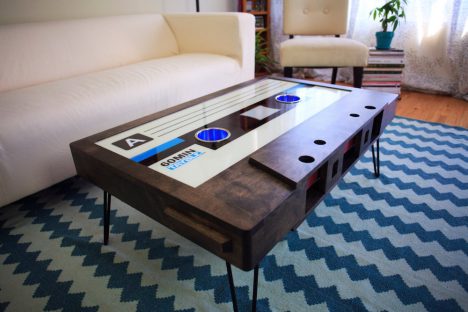 The biggest difference between models (besides the great variety of woods and their associated hues) is, of course, the label, which can be customized to feature your favorite tunes, a hand-written list of songs or whatever you desire.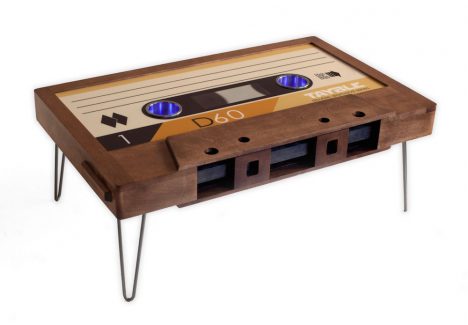 Minimalist metal supports provide a likewise-vintage and non-distracting structural system to keep your tape table floating on air.