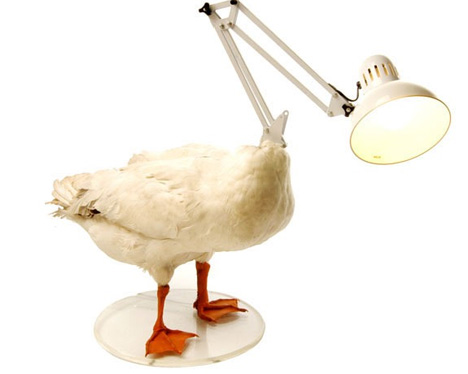 It's hard to get excited about industrial design when every new product you see looks exactly like a hundred other products. New colors and slightly new shapes aside, most "new" product ideas are simply not that new. Chilean designer Sebastian Errazuriz sees the same problem and strives to fix it by creating objects that are completely unlike any others. His product designs take everyday objects and give them an interesting, if slightly puzzling, playful twist. His lamp designs are particularly unusual. The duck head lamp, seen above, is made of an actual taxidermied duck, with its head replaced by a desk lamp.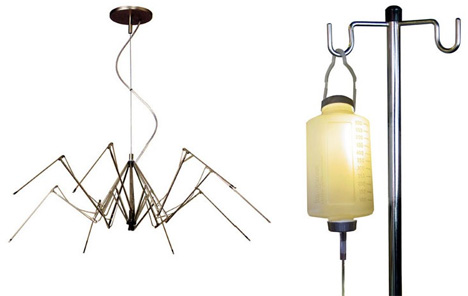 When Errazuriz has an idea, he conducts thorough research to see if it's ever been done before. If it has, it's tossed into the reject pile. It's not that he wants to reinvent the world of design; he is simply dedicated to turning ideas on their heads and creating things that no one has ever created before. But uniqueness isn't his only goal; first and foremost, they must be useful.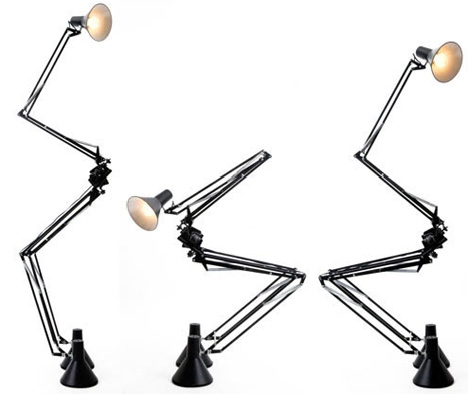 Unlike many designers who feel boxed in by the function of the objects they create, Errazuriz creates playful new ways for users and objects to interact. By reinventing the functionality of his lamps, he allows them to become more than just sources of light for their owners; they are objets d'art in and of themselves.