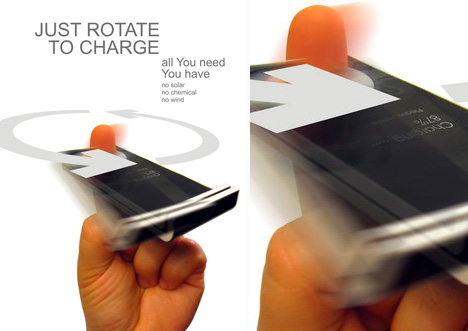 So far, most of the alternative-power cell phone concepts we've seen have been solar powered. But kinetic energy is a great clean source of power, so why not recharge your cell phone by fidgeting? The Rotel Mechanical Mobile concept by Mikhail Stawsky let you do just that.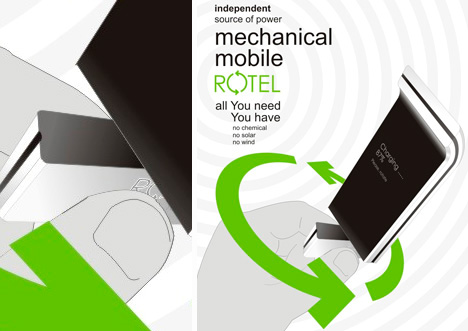 Either spin it around on your finger or twist the base around and around, depending on the model. Either way, your phone's battery gets topped up without the use of a chemical battery, solar power or even wind power. And if you're prone to fidgeting with your phone anyway, you won't even mind the tiny bit of work it takes.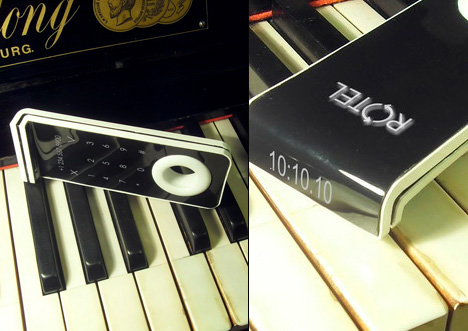 The phone itself looks great, with a minimalistic design and full touch screen. The clock on the edge is a nice touch and would let you easily check the time without pulling the whole phone out of your purse or pocket. We love the idea of using people power to charge gadgets; that way, no matter where you are you'll never have to be without your tech addiction.