Finger Reading vs. Rolling With It: Brilliant Braille Aid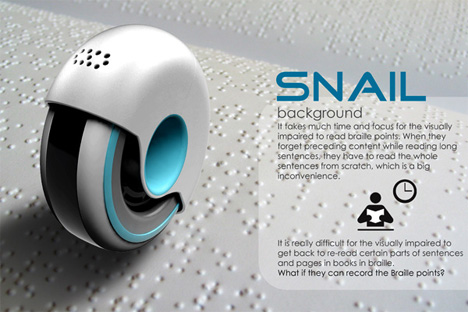 For people who lose their sight as adults, learning Braille can sometimes feel like a defeat or a sacrifice. Newly-blind adults – particularly those who have lost their sight over time – may not want to admit to themselves that they can no longer read print.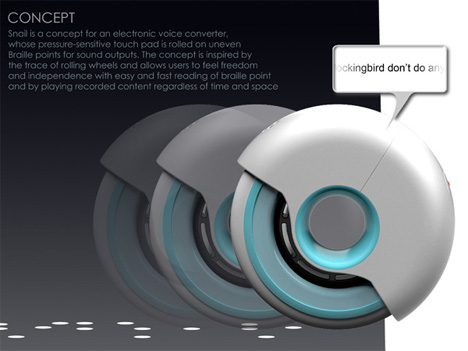 On the other hand, even those who have no problem with the concept of learning Braille may have a difficult time learning a whole new reading system. The Snail is a concept for anyone who can't or doesn't want to learn to read Braille.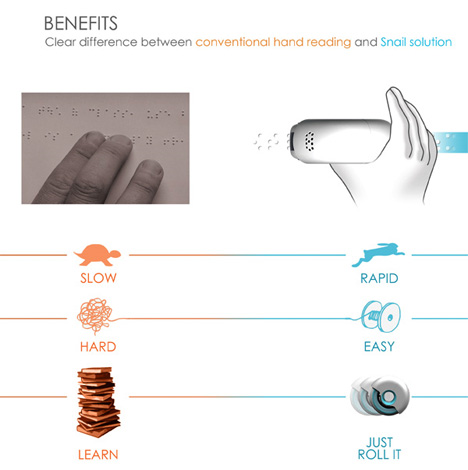 The Snail is a small rolling device that quickly and easily translates Braille into spoken words. The snail shell-like shape helps the device easily roll along lines of Braille while the pressure-sensitive pad detects the distinctive dots.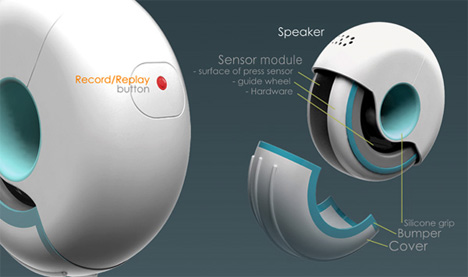 The paired Bluetooth earpiece provides an aural readout of the words on the page without disturbing others in the reader's immediate vicinity. A small button allows the reader to replay passages or to record entire pages, letting the user play back certain favorite parts or record pages for leisurely listening at a later time.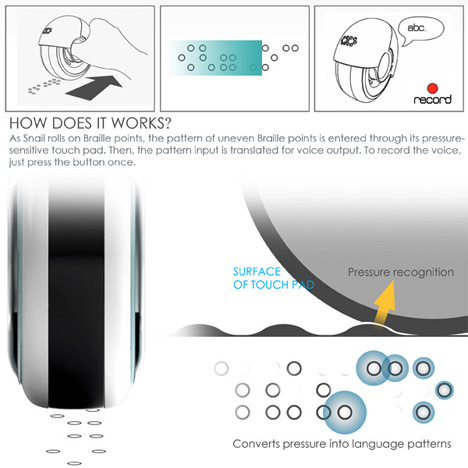 The device has an internal speaker as well for when the user is at home and not concerned about disturbing others. Because the Snail rolls along under the user's muscle power, it is able to use that power to recharge itself through kinetic charging.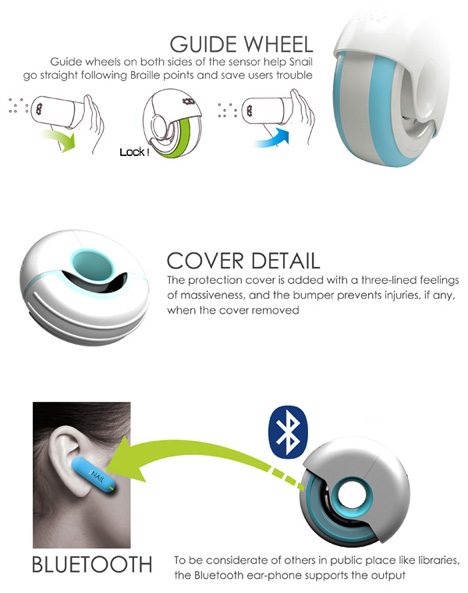 A distinctive set of guide wheels helps the user keep the gadget rolling in a straight line. The Snail, designed by Wonkook Lee, is still just a concept at this point, but if ever produced it could help countless people with visual impairments hold onto their independence and their love of the written word.