Vehicles that allow wheelchair users to ride in them are fairly common, but finding a car that accommodates a driver in a wheelchair is a fair bit more difficult. They are out there, but most of them are custom jobs that are rather gigantic and cumbersome. The Kenguru is about to change that forever.
The tiny electric car is said to be the world's first drive-from-wheelchair electric vehicle. It's definitely not a performance machine – with a top speed of just 28MPH, a range of just 43 to 68 miles on a single charge, and the limited ability to handle gradients of only 20% or less, it will get you to work and back but probably not much else.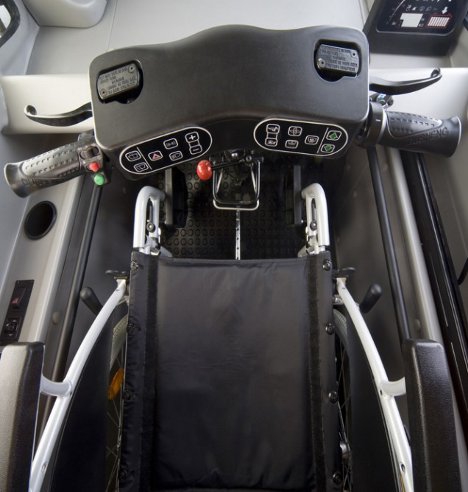 Still, the diminutive machine will get wheelchair drivers where they need to go, without the need to depend on help from anyone else. Independence is a great thing, and it's definitely worth the projected $25,000 price tag. The Kenguru is set to launch in the US sometime in 2013; funds are being raised currently on RocketHub for the joystick-controlled model.