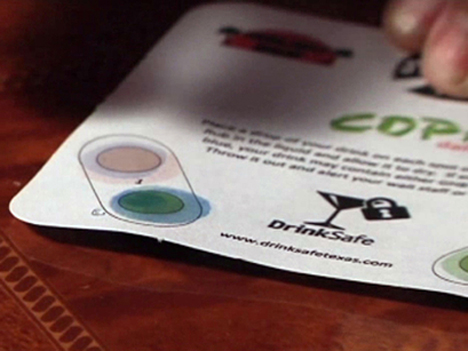 Going out for a night of drinking has never been the safest activity out there, but bar patrons in several North Texas bars can now feel a little more secure on their nights out. A company there has developed coasters that can test for substances such as GHB and ketamine, two of the most popular date-rape drugs. The coasters are easy to use and distributed at bars just like regular coasters, making it simple for anyone to test their drink for any unwanted substances.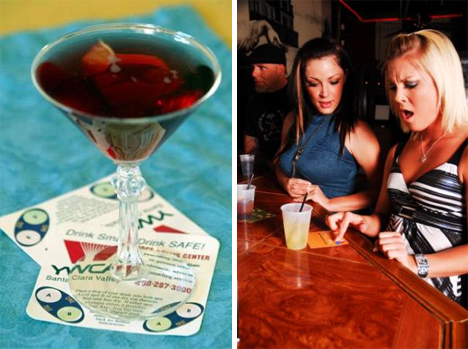 The coasters feature colored dots at their corners. You simply place a drop of your drink on the dots, and they will change color if the drink has been contaminated with a foreign substance. Drink Safe Texas, the company that makes the coasters, says that their mission is partially to raise awareness of the growing problem of drug-facilitated crimes. Bars that use the coasters display signs in their front windows informing patrons of that fact. They believe that knowing the coasters are inside may deter some would-be criminals from spiking drinks.

While the drug-testing coasters do cost more than regular coasters, many bars have already begun using them. For revelers who don't frequent any of those Texas bars, Drink Safe Texas also offers personal testing kits for sale, as well as caps to cover the tops of unattended beer bottles. Hopefully we'll see these helpful gadgets in bars everywhere.