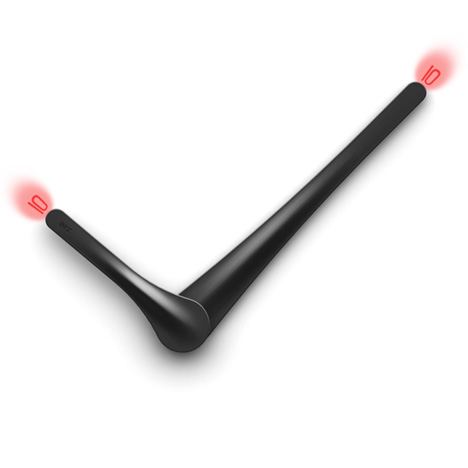 In what may be the most minimalist clock ever designed, the Zeit LED wall clock combines analog and digital elements to make for an unforgettable display.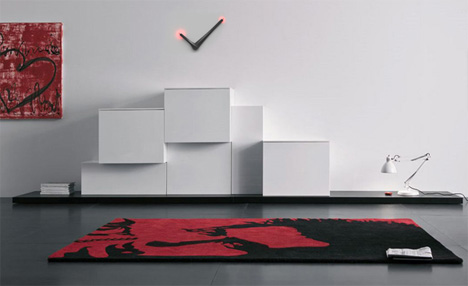 The clock consists of two hands which hang freely on the wall. The hands travel around the imagined "face" of the clock, so you can tell at a glance what time it is based on their positions.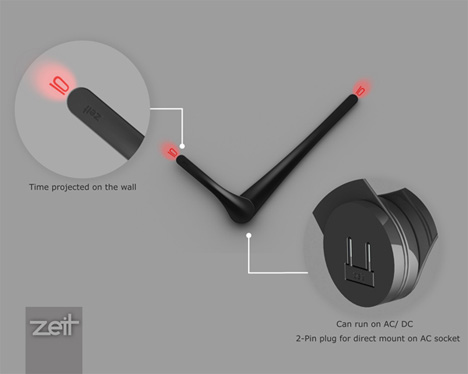 But when you get a bit closer you can see that the hands also project numbers from their tips, adding a little digital flair to the unique design.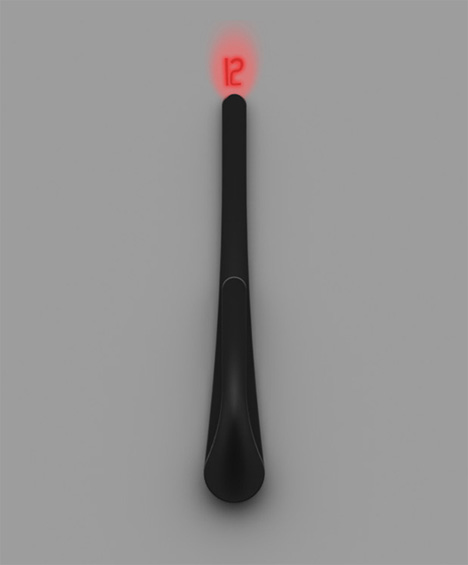 Designer Uttam Banerjee made sure that the clock's display is always beautiful by ensuring that the hour hand light display doesn't overlap with the minute hand; when the two hands light up, the hour hand goes dark and the minute hand throws the hour on the wall.