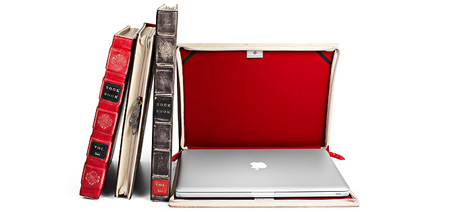 If you're going to go ahead and spend all of that money on a MacBook, chances are you'll want to keep it around for a while. This awesome case is the best way we've found to do that while still maintaining your strict GQ (Geek Quotient). The Bookbook from Twelve South is custom-made to fit the MacBook and MacBook Pro, but it's not one of those boring neoprene numbers: it's a sweet hardcover leather-bound book laptop case.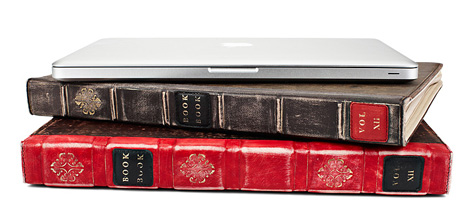 It looks like the hard covers of the book would give decent shock absorption, and the velvet interior will keep your prized possession from developing any horrifying scratches. Plus, working with the cover on will make you look like the geekiest geek to ever geek out on a MacBook in public.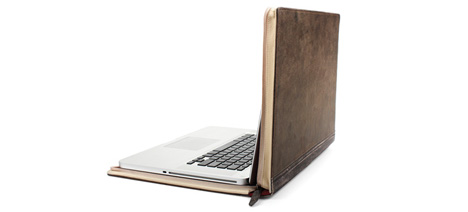 And what better disguise for an expensive laptop than an old book? Some unscrupulous fellow at the local coffee shop may be all too willing to wlak off with your expensive new laptop, but will he bother grabbing a dusty old tome? Dual zippers that look like bookmarks add to the convincing disguise. For the extraordinarily gifted crafter, this might not be too hard to throw together at home. But for the rest of us, Twelve South can hook you up with one of your own for $79.99.