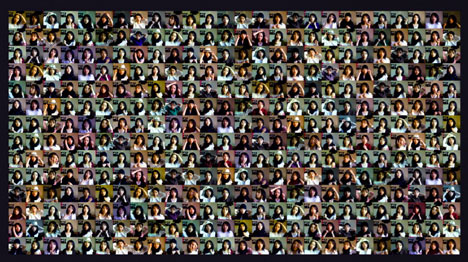 The "one self-portrait a day" photo trend has proved extremely popular with people of all ages. But for those of us without a helper or a fancy suite of photo equipment and no desire to take amateurish camera-in-the-mirror shots, what is the best way to capture these documentary photos? Designer Albert Chengsyun Tang has come up with an inventive solution that could help self-portrait enthusiasts keep a running record of their every little change for a whole year.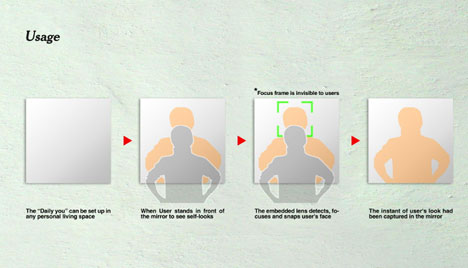 Daily You is more or less a camera behind a mirror. Behind the mirror is a sophisticated system of electronics that can sense when you are standing there fixing your hair, applying your lipstick or practicing pick-up lines. The hidden camera focuses on your face and snaps a pic, giving you a daily candid shot that you can then save or upload and share with the world.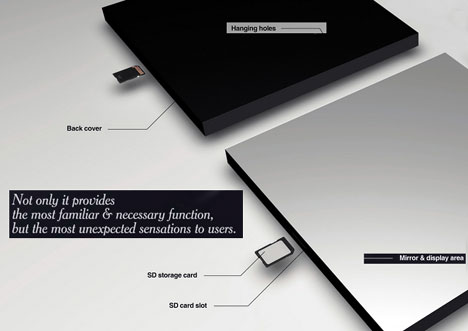 The device also has a "Play" function that lets you view all of your pictures by week, month or year, giving you a good idea of some of your fashion habits and aesthetic changes you've undergone in a certain period of time. The SD card slot in the side allows you to remove the new pictures and upload them to your computer as often as you like.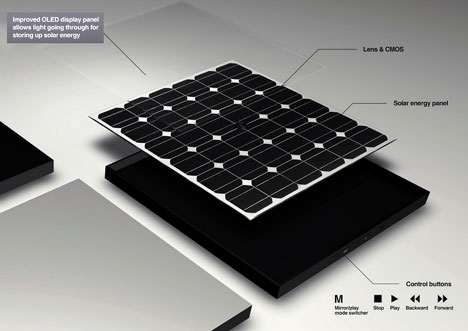 As though the basic premise of the mirror camera weren't awesome enough, the designer says that it would also be solar powered. Light that passes through the mirror is collected by solar energy panels and used to power the camera, hopefully making the entire "portrait a day" process entirely painless.