Electronic waste is a huge problem that will only continue to grow as our lives increasingly rely on little electronic gadgets – but there is a simple way for you to both cut down on e-waste and do another good deed at the same time. Pass IT On For Good is a new system that will help you get rid of your old computers without generating any waste by passing them on.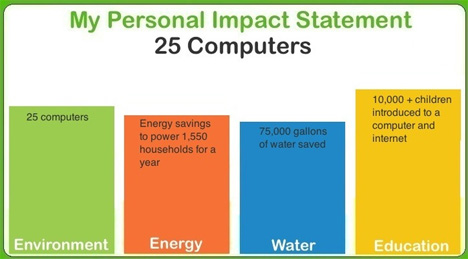 One of the top concerns of people who want to donate their old computers is whether their personal data will be secure. Pass IT On For Good gives you a USB card that you insert into your computer. The card features proprietary software that will assess your computer's condition. If it's suitable for donation, the card will wipe all of your personal information and install a new operating system and educational software appropriate to the location the machine is bound for.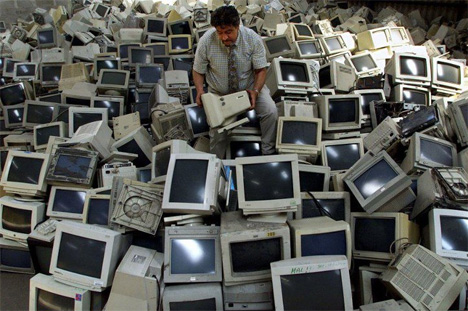 If your computer is found to be too old or otherwise unusable, the software will simply wipe the computer entirely, removing everything from the hard drive and getting it ready to recycle. The group gives you guidance on where to take the machine for recycling, and they'll even send you a certificate of erasure certifying that all of your personal info has been destroyed.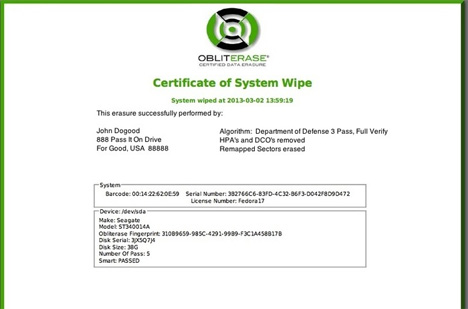 When you purchase a Pass IT On For Good card, it is good for several uses. You can wipe your old computer, then pass the card on to a friend. The system keeps track of the impact you've had on the environment by displaying how many computers you've repurposed, how many people benefited from them, and how many resources were saved when new computers didn't have to be manufactured.