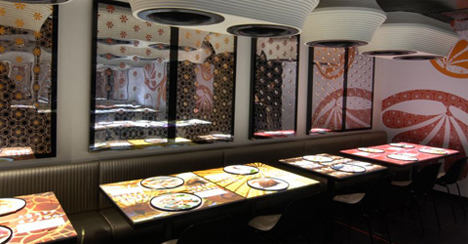 Playing with your food may still be socially unacceptable, but playing with your menu makes for a fun new restaurant concept. Inamo, a London restaurant serving Oriental Fusion fare, lets you have fun with an interactive menu. The futuristic eatery even spares you the indignity of having to depend on a waiter to remember your order.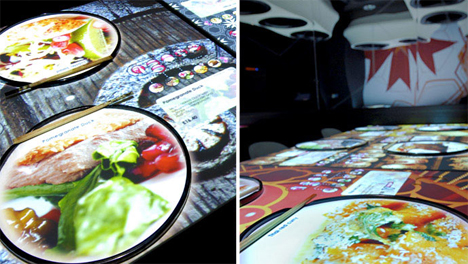 The menus are simply projected directly onto the tables (complete with appetizing pictures that fit right on the plates) and orders are submitted digitally to the kitchen. While waiting for your food, you can watch live video feeds of the chefs in the kitchen preparing each meal. If that's unappetizing, you can also choose to view information about the neighborhood, or even play a game or change the table's virtual tablecloth.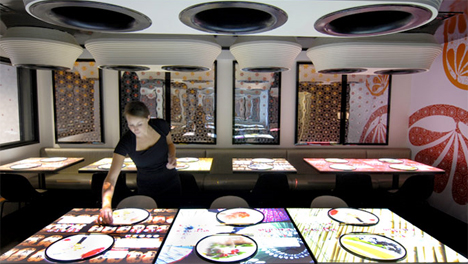 When dinner's over, you can ask for the bill and call a taxi right from the table. A restaurant spokesperson has stated that the restaurant is all about control: letting diners decide how their dining experience goes. We have to imagine that Inamo would be an awesome place to have a romantic dinner without worrying about your server hitting on your date.