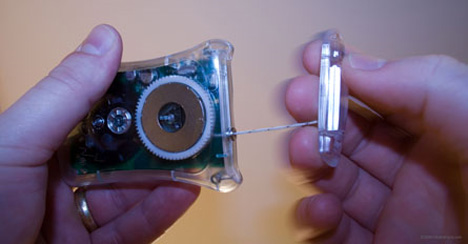 Most of the electricity-free chargers we've seen have come in the form of solar collectors, but two new YoGen chargers are using the power of people to keep gadget batteries topped up. The YoGen mobile device charger, seen above, charges cell phones, iPods, SatNavs, digital cameras and more of your gadgets with a simple pull of a string.
No matter how fast or how slowly you pull the string, you get the same amount of charge. And even better, it's not just a drop in the bucket: one minute of pulling gives you about five minutes of talk time on your cell phone. Not bad for such a basic idea. The hilarious video above demonstrates how simple it is to use.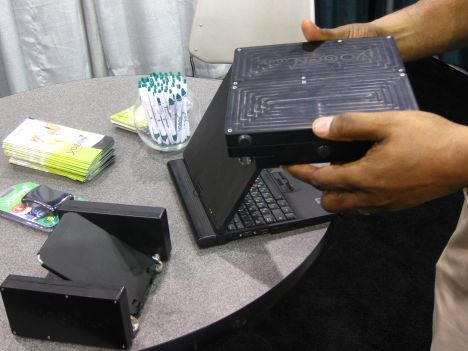 But we're even more excited about this laptop version of the YoGen charger shown off at CES 2010. Yes, you may look like kind of a weirdo pedaling furiously in the middle of Starbucks just to get a few more minutes of work out of your computer, but when you need a charge you need a charge.