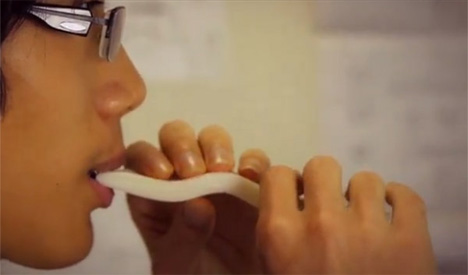 Playing a kazoo when you were a little kid usually meant trying to make the loudest, most obnoxious sound possible. Believe it or not, the kazoo has actually grown up. The iKazoo is an interactive gadget that not only works as a primitive musical instrument; it can also be used as a game controller.

The open-source device has optical, breath and touch sensors so it can be used for a variety of applications. It can be used as a beat box, drum machine, voice recorder and sound looper. It might not be powerful enough for pros to use it in music production, but it's more than cool enough to make us want to play with one.
In addition to its musical and gaming applications, the iKazoo can also be used as a kind of virtual paintbrush for making digital art. The project is raising money for its first production run currently on Indiegogo; support the project and you can get your own for a pretty reasonable $79.