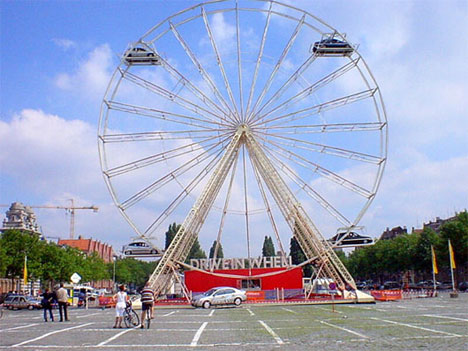 Ever since the invention of the car, we've been looking for ways to use it to increase our laziness. Drive-in movies, drive-through restaurants, drive-through wedding chapels and even drive-through wildlife safaris have all made it possible to spend more and more time in our cars. Now Dutch artist John Körmeling is making urban sightseeing easier to do from the comfort of your four-door with this gigantic Ferris wheel for cars.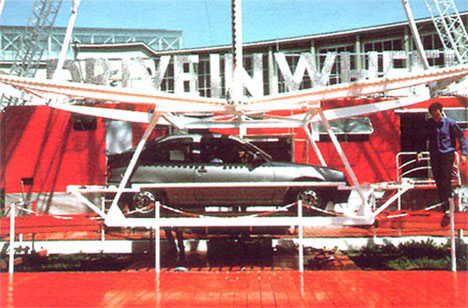 The Drive-in Wheel is meant to provide tourists with a one-of-a-kind view of the city. The wheel is 100 feet tall and can hold four cars at a time with up to four people in each car. Riders just drive right onto special platforms and sit back as the huge wheel starts turning to take them far above the city streets they would otherwise be confined to.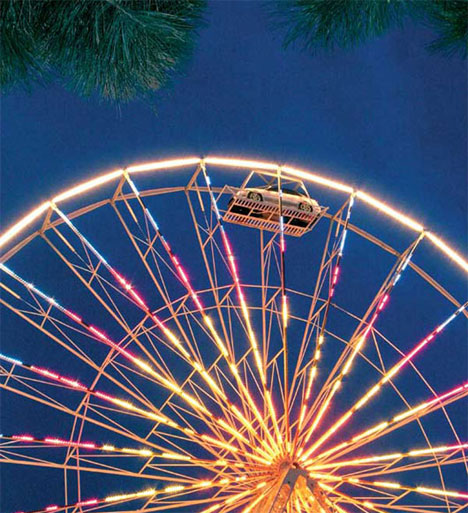 It's a weird concept, but also a pretty cool one. The Drive-in Wheel gives a whole new perspective on a new city (or even one you've lived in for years) without requiring a lot of walking or finding your way through unfamiliar surroundings. The Drive-in Wheel is available for rent, but you'd better be super-loaded if you want to hire an entire Ferris wheel for cars for your next block party.