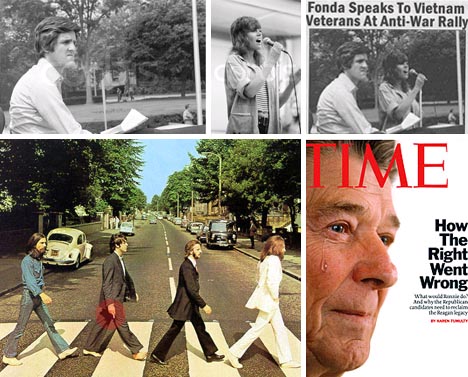 Did you know that many of the most famous, world-changing images of all time … are entirely altered? Recent history is filled with photography techniques and controversial manipulations of original images for commercial and political use – their ranks include crying presidents, enhanced teen busts, de-smoked pop stars and creepily re-capitated soldiers. But for now, forget these Photoshops: the following incredible history-making edits to fantastic photos, from presidential body-swaps to faux-triumphant battle scenes, predate digital editing software by decades, a century or more.
Remember that famous photograph of President Abraham Lincoln standing tall and strong? Sorry to burst your bubble, but that is not his body, nor the context in which he was standing when shot (no, meaning: photographed). In fact, the only part of the image that is actually the president is his head. This now-iconic composite image was created as early as 1860.
Not long after, a three-part combination print was made. This clever work combines the portrait head of General Ulysses S Grant with the horse and body of a Major General and a misrepresented battle scene in the background. Not only is the context labeled incorrectly but it was also cropped, touched up and generally edited to fit a new fake history of events.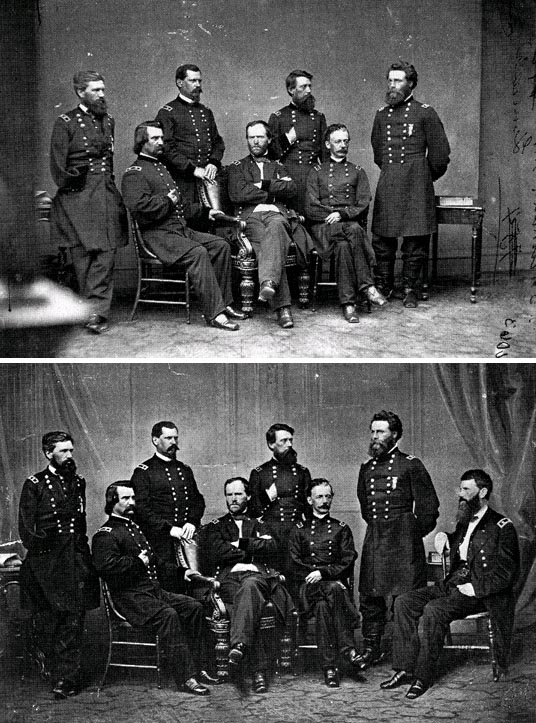 This stately scene shows general Sherman with all of his generals around him, but as shown: one of them was not in the original photograph and was added to the image at a later date. His addition is so cleverly done that most of us, if presented with both images, would likely guess that the top image was edited and the lower picture was the original.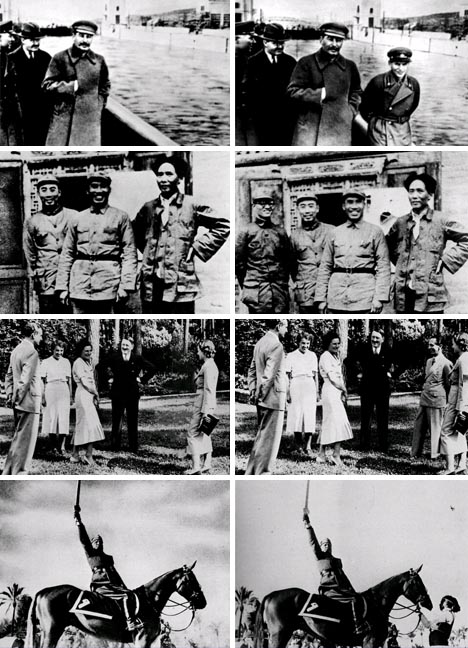 While some people enjoy adding individuals to their images, others prefer to edit them out – as in the cases of these photographs of Joseph Stalin, Mao Tse-tung, Adolf Hitler and Benito Mussolini respectively. In each of the first three photos there was a political compatriot who, after falling from favor, was removed entirely from the scene and thus erased from a part of history. In the final image, a horse handler was edited out to convey a greater sense of grandeur. Perhaps it is simply selective and subjective, but it seems strangely fitting in some way that most of the edits of of American heroes are additive while those of other infamous world leaders are subtractive – but who knows what other manipulations we have yet to catch.