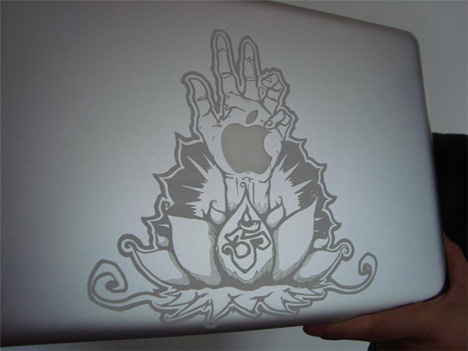 If you ask most Macbook owners, having one of the iconic machines makes you part of an exclusive group of people who demand high quality and performance from their notebook computers. But while they may be great machines on the inside, their exteriors are a little…samey. To remedy their somewhat boring facades, these Macbook owners have decided to put their creativity to work creating fabulous laptop art that incorporates the Apple logo into a clever design.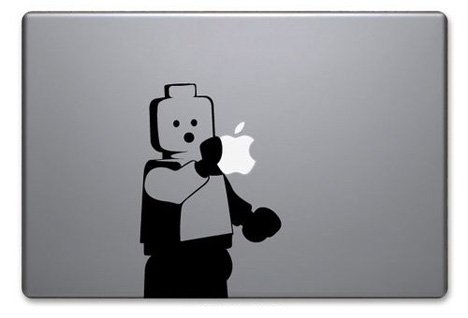 Whether you want to go with a simple design or a true work of art, adorning the cover of your Apple laptop is a great way to create a distinctive, highly personalized computer.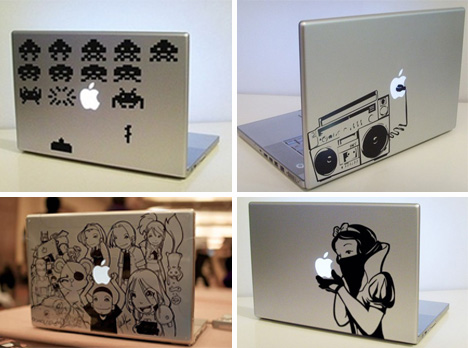 You might think that the glowing Apple logo in the middle of the laptop lid would get in the way of a decal. Not so to owners who want to show off the symbol of their chosen brand. The logo can be incorporated into a laptop cover design in so many ways; these decals show how some Macbook owners have built a design around the laptop lid's most prominent feature.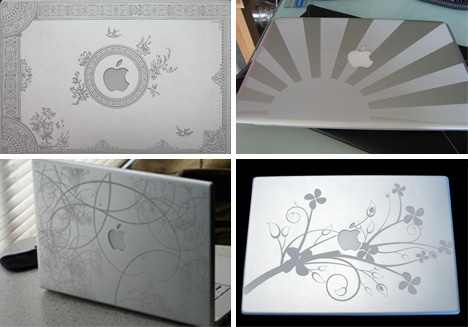 Decals aren't the only way to decorate your Macbook. If you find an engraver with experience and expertise in the area, you can also have images engraved or laser etched onto the cover. Of course, this is something you definitely don't want to try at home unless you're looking for a way to destroy your screen and void your warranty.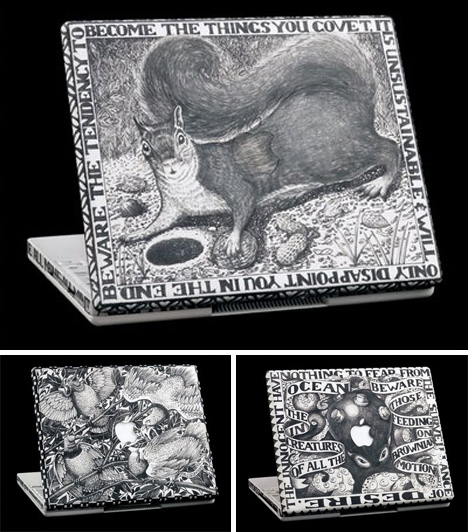 These engravings don't feature the Apple logo as prominently as the other designs, but that can be forgiven – they are nonetheless full of awesome. The incredible attention to detail makes these some of the most amazing Macbook case mods we've seen. These designs were created by Mark Dinges and were a part of his exhibition at Packer Schopf Gallery.