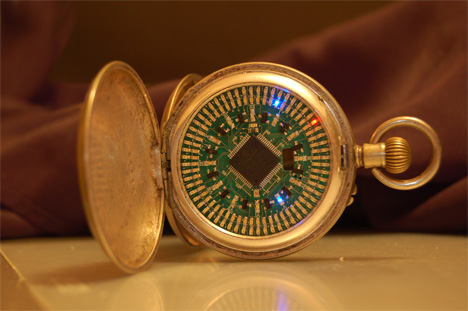 We've seen plenty of new gadgets masquerading as old ones, but none of them have achieved the feat quite as gracefully as this one. Paul Pounds took a broken antique pocket watch, gutted it, and replaced the display with a custom face and LEDs in place of the second, minute and hour hands.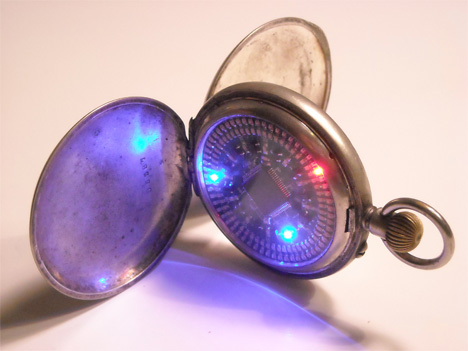 The result is a gorgeous timepiece that is functional and delightfully retrofuturistic. A cell phone motor vibrates each second to produce an audible "ticking" sound as the LED representing seconds moves around the face of the watch. The design juxtaposes the comforting, familiar sound of the ticking with the futuristic electronic look of LEDs.
The watch's new features include an optical sensor that will dim the lights when the watch is opened in low light to avoid blinding the user. While this version is absolutely beautiful, Pounds is already making plans to remodel another old pocket watch into a 21st century version.