We have already seen civilian and military, everyday and emergency applications of the Jet Capsule design, but its creators have envisioned a new array of uses, including a highly maneuverable water taxi able to fit in tight spaces, corner easily and go anywhere.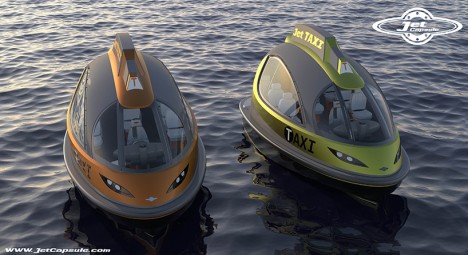 Much smaller than conventional boat taxis or luxury yachts, these sleek vehicles can take people through canals and other urban water ways in places like Venice or Amsterdam, where it is often faster (if not inevitable) to travel by water.
Prototype versions of the Jet Capsule have already been deployed in Italy to test interest as well as functionality. These are just the start, though – the modular nature of the design makes it possible for people, companies or countries to order highly-customized versions for all kinds of unique and site-specific applications.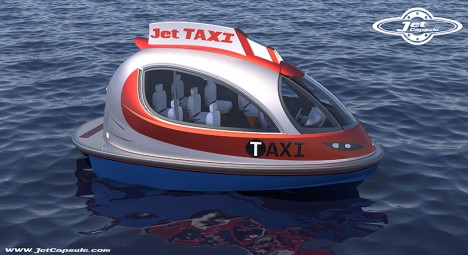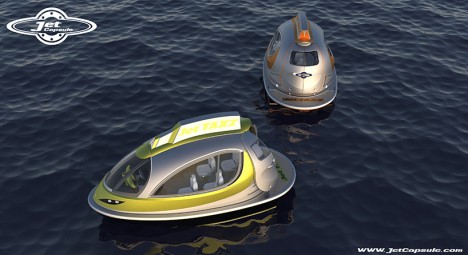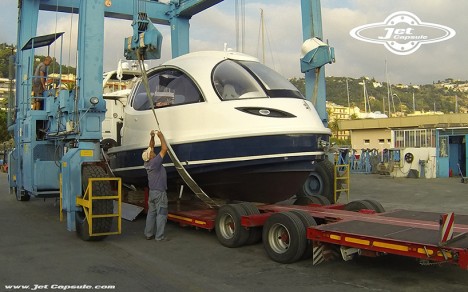 From the creators: "the current capsule model has a built-in hydro-jet system that can be equipped with one or two engines, but the team are also working on the first electrically powered design to be presented in june 2014. all the jets come with an international sail certification and can navigate and operate in any country/region, and waves of up to 4 meters."