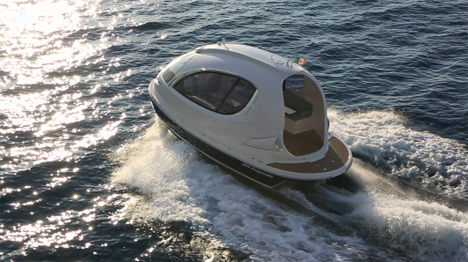 Italian design studio Lazzarini has gone somewhere that most yacht makers dare not venture: miniature. Their Jet Capsule is a mere 24.6 feet long and 11.5 feet wide. This watercraft is not meant solely for the obscenely wealthy, however – it can be adapted to do a number of useful and life-saving jobs.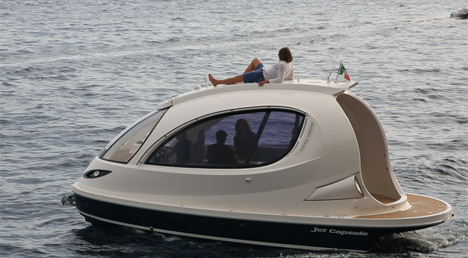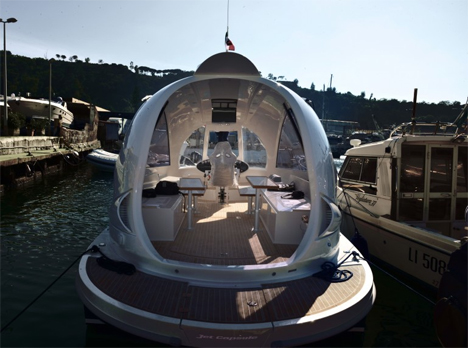 The yacht's small size allows it to be fuel efficient and extremely agile, moving in ways that a larger boat simply could not. It is surprising just how much the yacht experts were able to squeeze into this tiny space. The covered deck has seating for eight; a rooftop sunbed and automatic closing doors make for a rather luxurious experience for the personal user.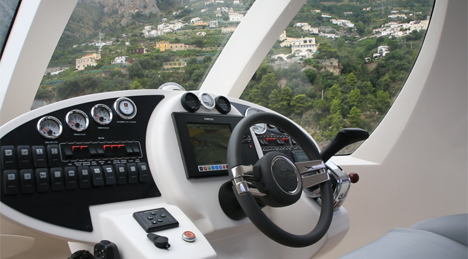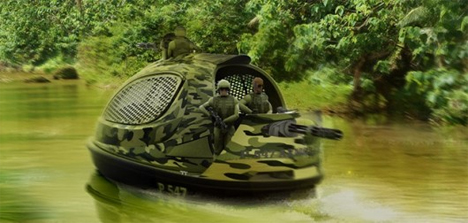 Depending on what the micro-yacht will be used for, it can also contain a diving platform, toilet, bedroom, and kitchen. Some of the suggested uses are a water taxi, armored military patrol boat, SCUBA diving craft, party boat, or a water emergency vehicle.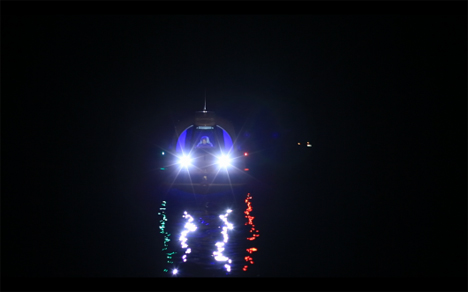 The yacht comes with one or two engines, depending on just how much power you'll need in the water. In the dark, the boat's multi-colored LED lights glow eerily and create otherworldly reflections on the water, leading to the illusion that it's some kind of alien craft. The concept of a "miniature yacht" is weird enough, we think.