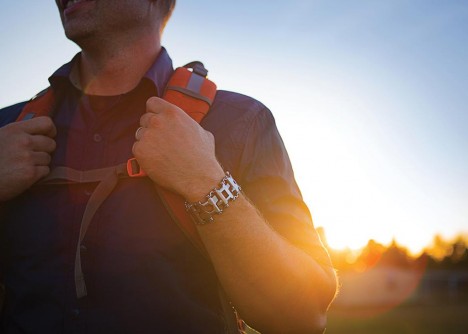 Even the most valuable tool in your toolbox is no good if it isn't within reach when you need it. Leatherman's Tread bracelet lets you carry around 25 tools on your wrist no matter where you are or what you're doing.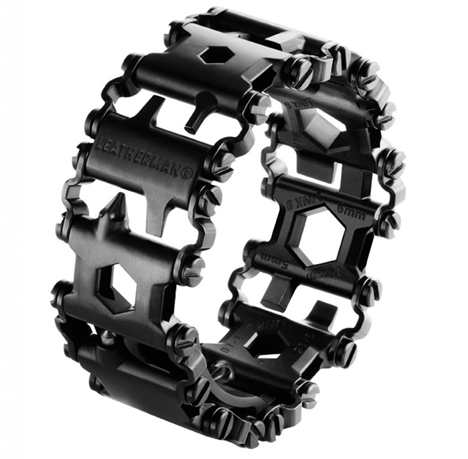 The Tread bracelet looks like a stylish wristband, but each of the 11 interchangeable links are useful tools. Each link serves a purpose, and because the multi-tool is made of strong 17-4 stainless steel they're strong enough to get all of your important jobs done.

The list of tools included is actually kind of bonkers: a cutting hook, a bottle opener, an oxygen tank wrench, a carbide glass breaker, several sizes of flat and Phillips screwdrivers, box wrenches and hex drives, a socket drive, and a pick/SIM card ejector tool.
Unlike other multi-tools, the Tread – according to Leatherman – is safe for airline travel. Although some of the tools are a bit pointy, they're all too small to cause any real damage if you decided to use them as weapons.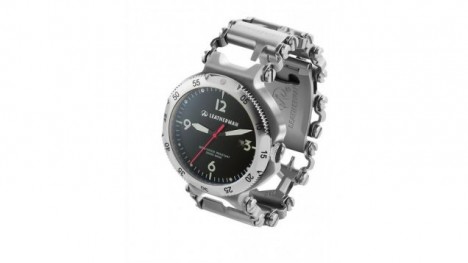 It's hard to ignore that the Tread looks a lot like a metal link watch band, and Leatherman noticed that, too. They plan to release a version of the Tread with an integrated watch, making the tool even more useful and multi-functional.