Snow chains will only get you so far in some parts of the world. When you want to really rip up the backcountry, what you need is a crazily modified Subaru with cat tracks, a supercharged engine and heavy-duty suspension. Then you'll be ready to drive right up to the pristine, snowy peaks and snowboard your way down.
The modified car started life as a Subaru Impreza WRX STI. Then American rally car driver Ken Block got his hands on it, and it soon became the Trax STI, which is probably the only vehicle of its kind. The cat tracks and beefed-up suspension allow it to glide along effortlessly on the snow and ice – much to the surprise of some unsuspecting snowboarders in the above video.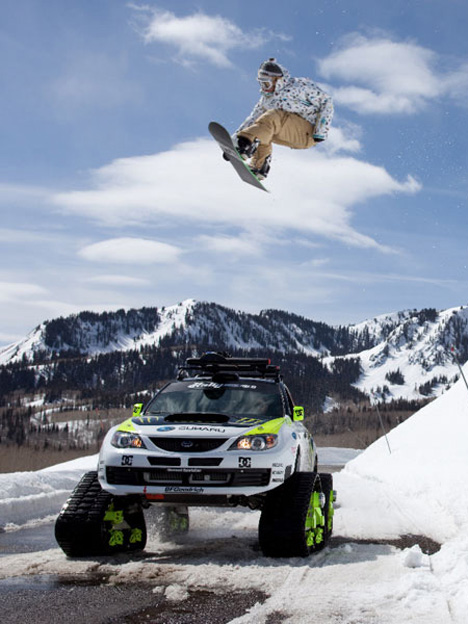 The car's modifications were prepared by Vermont SportsCar; they included the cat tracks in place of wheels, rally dampers, a hydraulic handbrake and a turbo-charged STI engine. Although it's not shown in the video, a tow-behind sleigh was also made for the project and designed to haul snowboarders and their gear up the mountain.