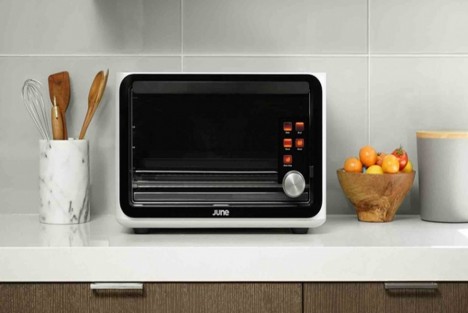 Our phones, our TVs, even our thermostats – they've all been getting smarter and more intuitive. Isn't it time that technological intuition moved into the kitchen? The June smart countertop oven is an awesomely powerful cooking tool that seems able to turn anyone into a chef with hardly any effort.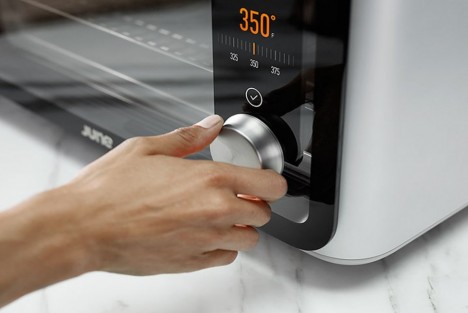 Using an integrated HD digital camera, digital scale, and mighty powerful processors, June is able to recognize the food you put into it. A touch screen on the oven's face lets you set the temperature and decide, for example, how well-done you want that steak to come out.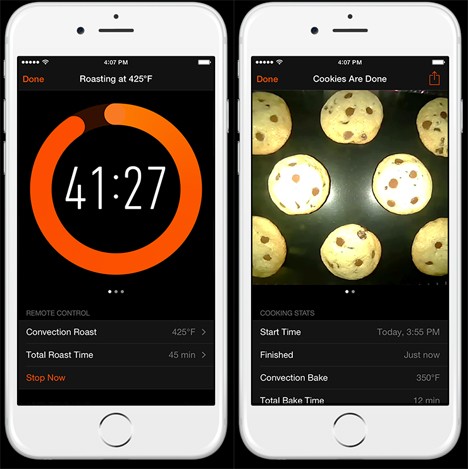 Because June is equipped with wi-fi, it communicates with an app that tells you how long you'll have to wait for your food to be ready. This is a huge thing for people who don't like to hang out in the kitchen keeping an eye on dinner. You can go relax with a glass of wine while the chicken is roasting. If you're worried the cookies will get too crispy, you can watch a live feed of the cooking process right from the app.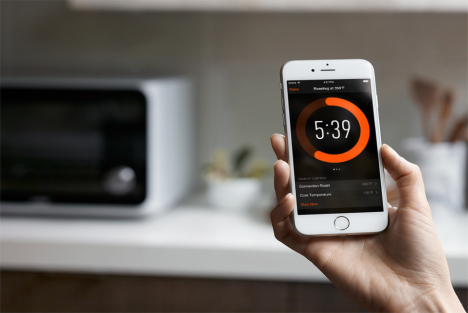 Despite its small size, June is packed with cutting edge cooking technology. It can go from room temperature to 350° F in just over four minutes, and top-notch insulation keeps the outside of the oven cool to the touch even at high temperatures. Dual-surround convection cuts cooking time by an impressive 25%.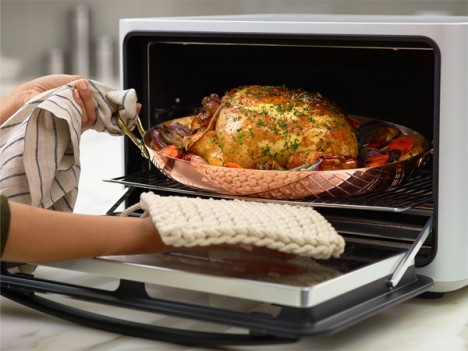 Despite its relatively small footprint, June has an interior space of one cubic foot. You can cook a 12″ pizza in it easily or even roast a 12 pound turkey. Because convection ovens use less power and take up less space than conventional ovens, June could conceivably become your primary cooking appliance. The $3000 price tag may be intimidating, but how many conventional ovens do you know that let you watch your food cooking while you're outside chatting with a neighbor?