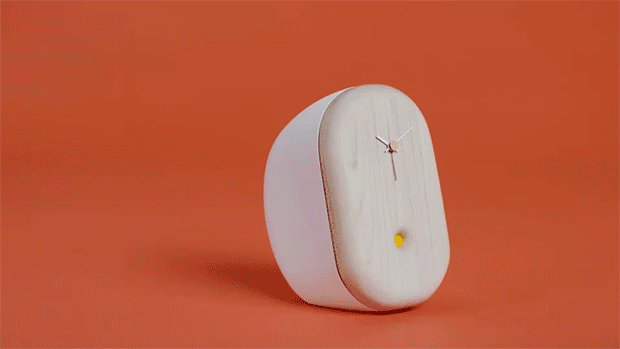 It's hard to imagine greeting Monday with enthusiasm. It signals the end of the weekend and, usually, a return to work. New York design firm IDEO has added some joy to Mondays with a trio of products that are guaranteed to make you smile on that most dreaded of days.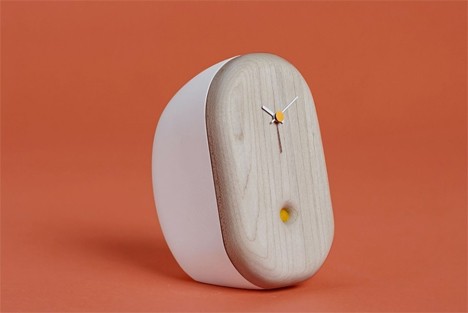 Created for Studio 360's Redesigns series, the products are referred to collectively as Monyay! Lolzzz, the alarm clock above, starts out your Monday with a hearty laugh. The cute, minimalist timepiece features a curved back and a "bellybutton" on the front.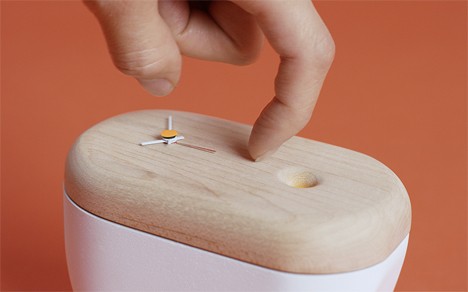 It wakes you with the sounds of children laughing as it tips back and rolls with laughter, a sound that has been proven to improve the mood. Every Monday brings a new recording of laughter so it's like a little gift to yourself each week. To increase the volume of the laughter, you tickle the clock's little bellybutton. To snooze, just set it up on its end.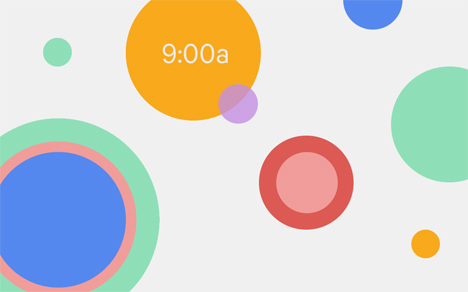 Getting back into a schedule after a carefree weekend is such a drag. Looking at all of those little boxes with the week's appointments in them can be daunting, and there's nothing fun about the standard calendar. PopUp is a colorful calendar app that uses bright, animated polka dots to display your appointments. The app gives you sweet little reminders of how to find joy no matter what you're doing. You might be having lunch with a new acquaintance (a great chance to make a new friend) or let you know about a lovely piece of public art near your next meeting.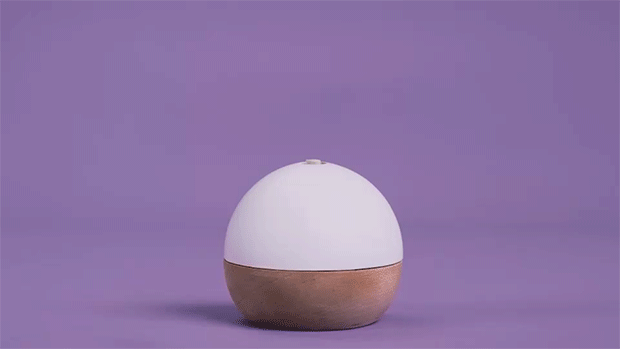 PopUp is accompanied by a whimsical desk accessory that replaces annoying reminder beeps with bubbles. When an appointment is coming up, PopUp blows and releases a bubble. Instead of irritating you with a grating sound, it delights you with a silly, fun visual reminder.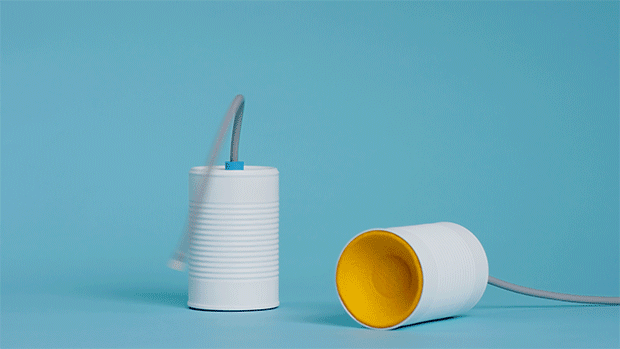 Sincerely is a practice in gratitude that reminds you of everything you're thankful for. It evokes two sweetly innocent images: the wagging tail of a happy dog and the can-and-string telephones of childhood. The app reminds you to cap off every Sunday evening by recording a message of gratitude to someone you care about. You use the corded can to record a message and the recipient is notified when their can begins wagging its little tail. They can then hold the receiver up to an ear to listen to your words.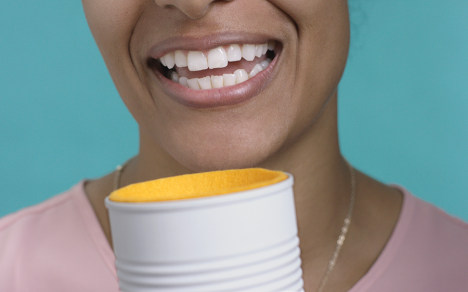 Regularly expressing gratitude can actually improve your health and help you live longer, so making a habit of thanking the important people in your life is good for more than strengthening relationships. This tactile method of sending and receiving messages is so much more personal than getting a text or an email. And by ending your Sunday on a note of thanks, you can wake up on Monday morning feeling warm and fuzzy.