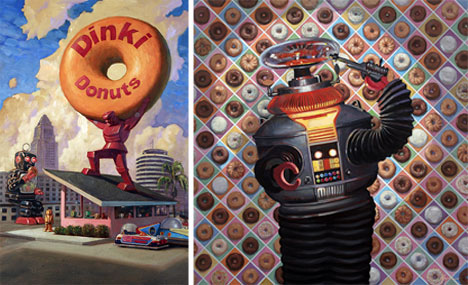 We'd all be happier doing what we truly love. Artist Eric Joyner has taken the concept of sticking with your favorite things and made a successful art career out of it. While doing commercial art, Joyner decided that he would rather be a gallery artist, and the only rule he set for himself was to pain only things he likes.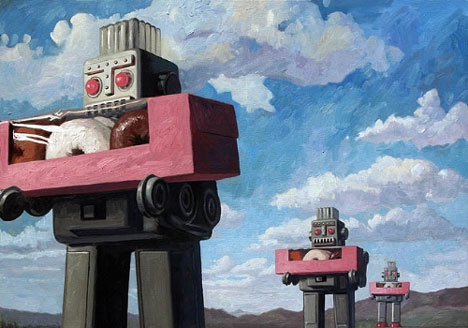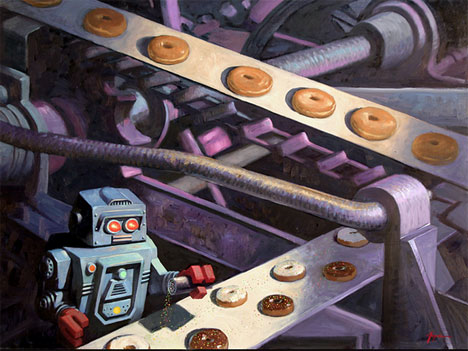 The things Joyner chose to focus on were robots and doughnuts. This may seem like an odd pair of items, but really – who doesn't love robots and doughnuts? After using Photoshop to put his ideas together, Joyner then paints his creations on wood panels, giving them rich colors and a warm sense of depth.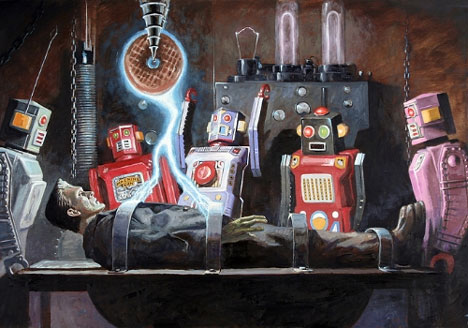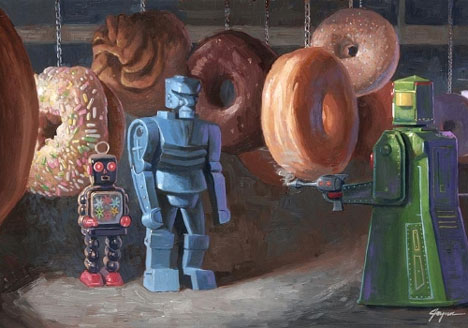 The grand absurdity of most of the robot scenes is just so delicious that we can almost taste the sweet sprinkles on those doughnuts. Check out all of Joyner's work – including some fabulous space travel-inspired pieces – at the artist's website.