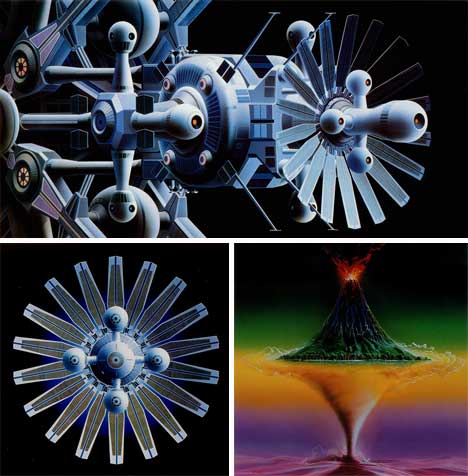 Shusei Nagaoka was a staple of 70s and 80s album art. His gorgeous coloring and imaginative sci-fi themes earned his art a place of honor among cover artists and music lovers. Above, "Station" and "Space Flower" were both illustrations for the Tsukuba Expo 1985.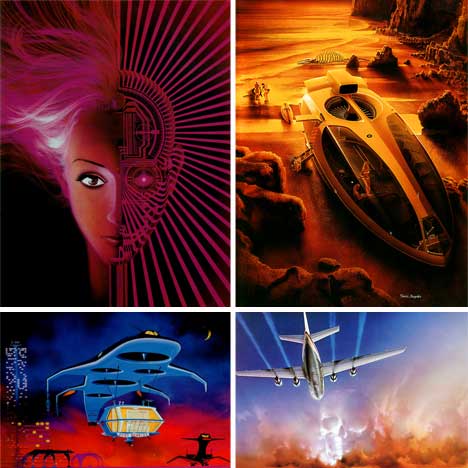 But Nagaoka isn't just known for his album covers. His art has graced various magazines, movie posters and advertisements. One of his pieces was even taken aboard the space station Mir by Toyohiro Akiyama, the first Japanese astronaut in space. Above (clockwise from top left): "Humanoid" (a magazine cover), "Hovercraft for Leisure Use," a magazine announcement about airplane travel, and the fantastical "Monster Bird."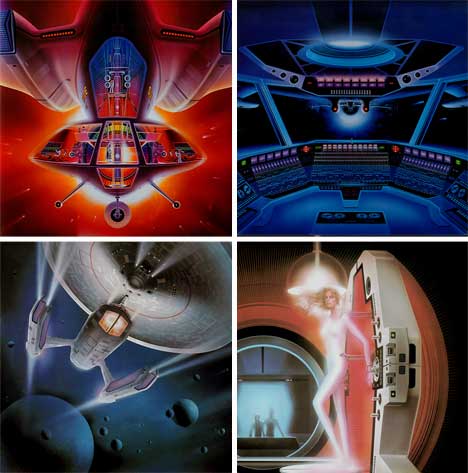 Nagaoka's art is truly unique in its creativity and its timelessness. His work transcends cultural barriers with its science fiction themes and brilliant imagined worlds. Above (clockwise from upper left): the cover from Sun's album "Destination Sun," the cover from Deep Purple's "When We Rock We Rock," a movie poster from "The Humanoid," and a "Star Trek" poster.