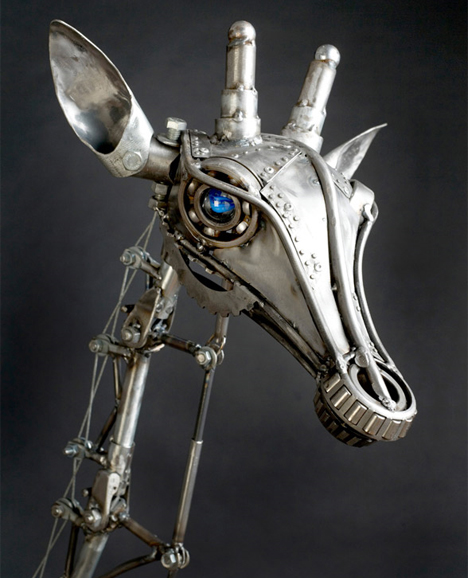 For everyone who has ever yearned for their own pet giraffe, your wishes may just be answered. This amazing mechanical giraffe is being offered for sale by its creator, and it's almost unbearably cool. Is this what previous generations thought our pets would look like today? It makes sense: no mess, little expense, and you can have even the most exotic of animals in your home without fear of physical harm or criminal charges.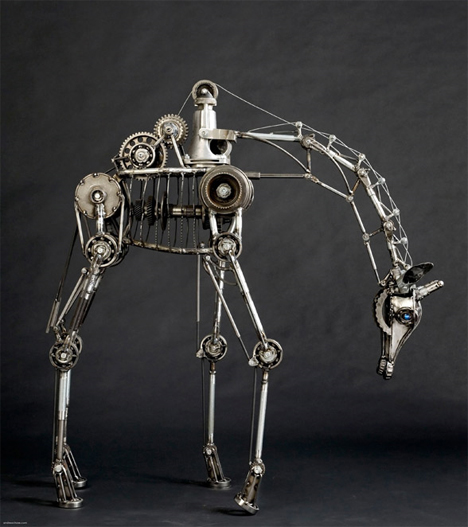 This beast was the second mechanical giraffe designed and built by artist Andrew Chase. His website also features other mechanical animals, including a hefty elephant and a very melancholy-looking cheetah. The amount of careful detail involved in each sculpture is truly incredible; the artist's talent makes each animal more impressive than the last.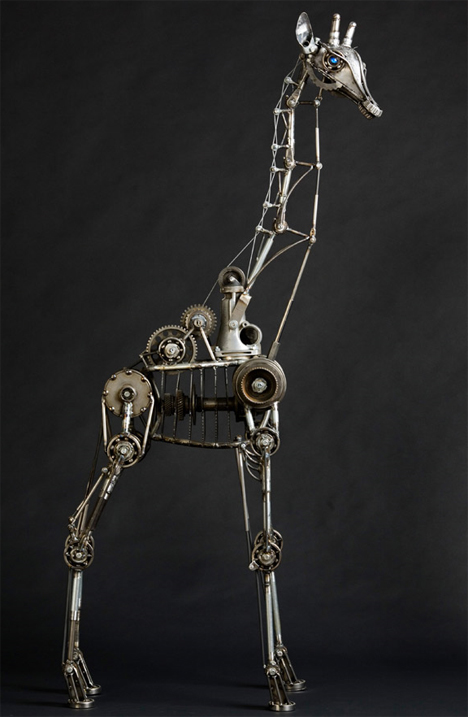 Chase built the giraffe from transmission parts, plumbing pipe and electrical conduit. The long-necked beauty features fully rotating and locking joints and neck that can be raised and lowered. It's an impressive six feet tall and took Andrew about 80 hours to build. Sadly, it's not motorized and can't do your evil bidding.