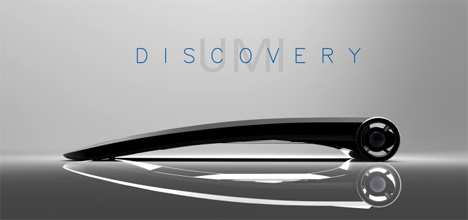 Camera technology may be advancing by leaps and bounds every year, but the form has remained largely the same for many years. This pocket-size video camera takes the familiar camera form and throws it out of the window, opting instead for a sleek vehicle-like exterior and a surprising number of features in such a small package.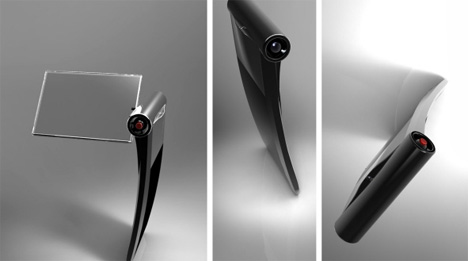 Inspired by Syd Mead's legendary sci-fi concepts – the Blade Runner aesthetics in particular – designer Bach Nguyen set out to design a camera unlike any the world had ever seen. His Discovery concept is definitely surprising in its shape and size, but you might be even more shocked by everything it is capable of.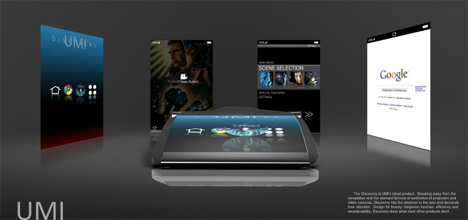 Far from being a one-trick pony, the Discovery is also a projector with wi-fi capabilities. It can stream content wherever you go, whether from its own internal memory, from the internet or from a memory card. The Discovery is also designed to be easily upgradable for the life of the product. Its simple construction means that anyone can easily unsnap the processor and memory card and replace it with an upgraded model with a minimum amount of effort.

The form factor on this gadget is absolutely stunning – its futuristic profile and flip-up transparent screen make it look more like a high-priced cell phone than a digital video camera. A snap-off battery and what looks like an induction charger complete the dead-easy operation of what could be a very successful consumer entertainment project.