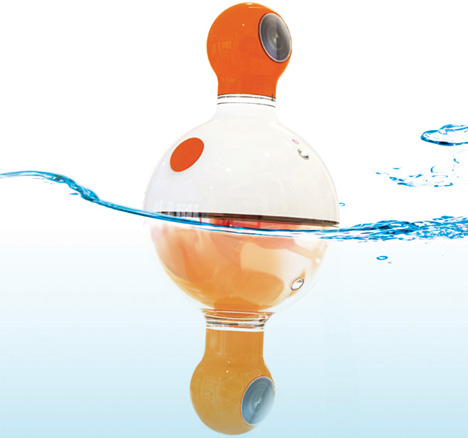 Depending on where you live, underwater photography might be an everyday occurrence or a once-in-a-blue-moon treat. No matter how often you get to the coast to enjoy the sights, chances are you'll want to take some pictures of your adventures there. The UNDERABOVE lets you do it in totally unique style.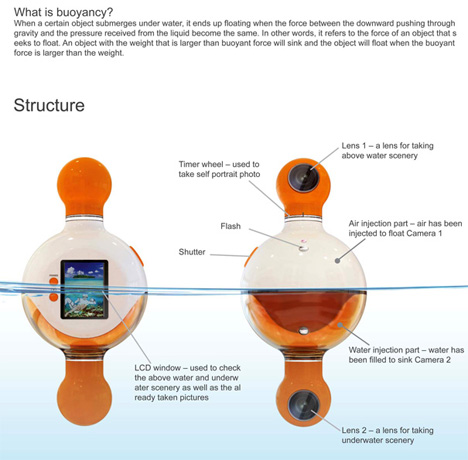 As the name implies, UNDERABOVE has a portion that sits above the water and a part that floats just below the surface. It is reminiscent of a fishing bobber and shares some of its characteristics with a submarine. But its sole purpose is to catch all of your beach fun from two angles at once.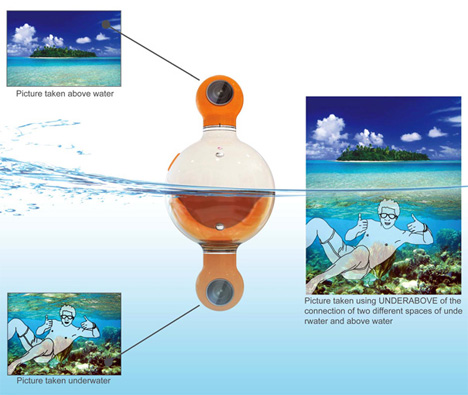 There is one camera on the upper portion (above water) and another on the lower portion (in the water). As the device bobs along in the water, you can either press the shutter button or set the timer dial – and you'll be treated to simultaneous above-water and underwater photos.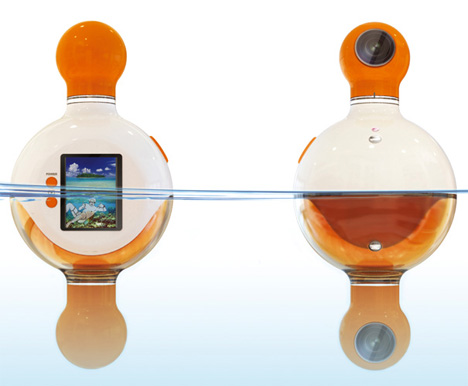 A waterproof LCD screen shows off the snapshots you've taken (and allows you the chance to delete any embarrassing documentation of underwater bikini malfunctions). Both lenses are wide angle so you get a large view of the scenery and surroundings wherever you are.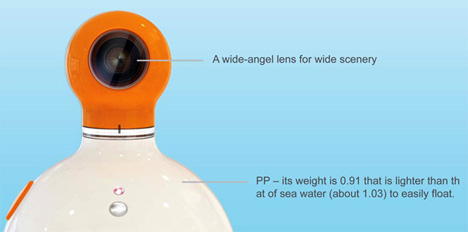 The UNDERABOVE was designed by In Kyung Han and is a previous Red Dot Design Awards winner. Still only a product concept, the UNDERABOVE seems like an innovative (if not entirely necessary) twist on traditional vacation photography.