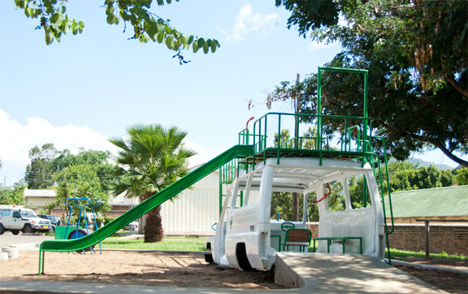 All too often, vehicles which have lived out their useful years are left to rot in various junkyards and trash heaps – but two Dutch designers decided to put an old ambulance and other "trash" to great use.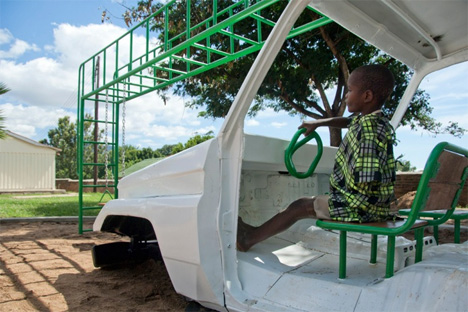 Pim van Baarsen and Luc van Hoeckel, in cooperation with Malawi social business Sakaramenta, rescued a boring parking space at Beit Cure hospital Blantyre. The hospital specializes in orthopedic treatments and has many young patients.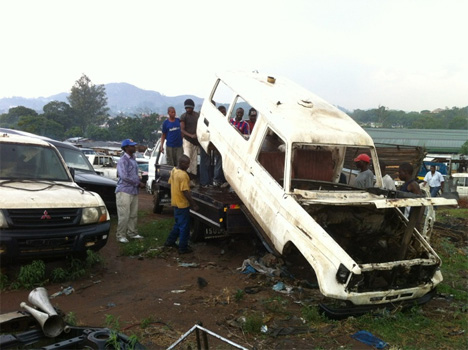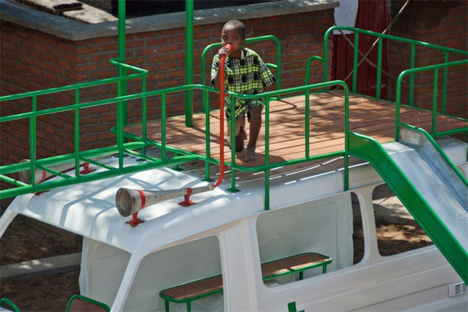 The designers pulled a gutted ambulance from a pile of trash, made it safe for play, and installed it in the newly-formed playground as a kind of funky playhouse.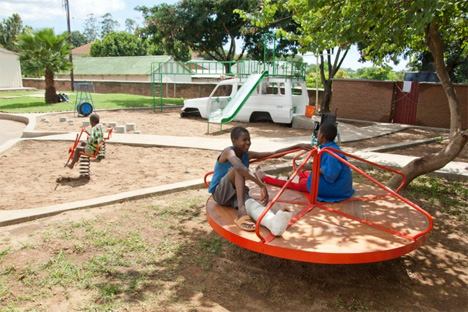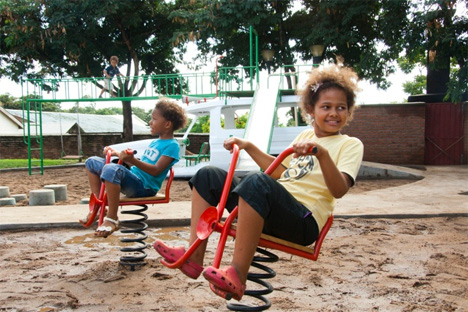 Other attractions in the new playground include trashed tires, springs, axles and other objects that would otherwise have rotted away in the garbage dump. Instead, they've been rehabbed and now provide a bit of joy in the lives of sick and injured children.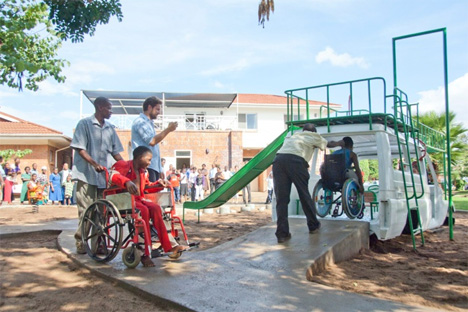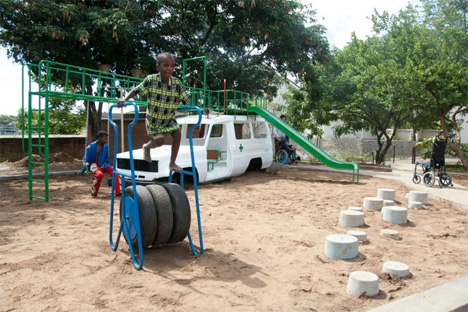 The playground is open to the public, so kids from surrounding areas can come to play with the hospital's patients. This allows hospitalized children to socialize with other kids from the area, giving them a few minutes of normalcy at otherwise-difficult times in their lives.