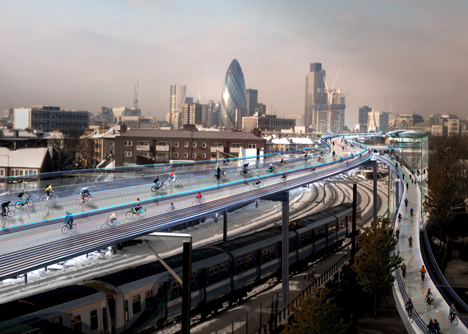 If you're tired of passing cyclists in your car or don't like seeing precious road space taken up by bike lanes, then you might get on board this idea. You're ideals might be a bit counterproductive, as the health and environmental benefits outweigh the problems, but a recent "cycling utopia" concept by a British architect may change your mind.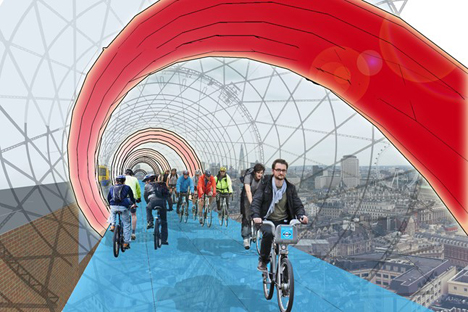 Norman Foster of architecture firm Foster + Partners, along with landscape architects Exterior Architecture and transport consultant Space Syntax, recently presented an idea that would build a 3,300-mile network of expressways that would hover above London's railways. They call it SkyCycle, a progressive idea that comes on the heels of 14 cyclist deaths in the city's streets in 2013.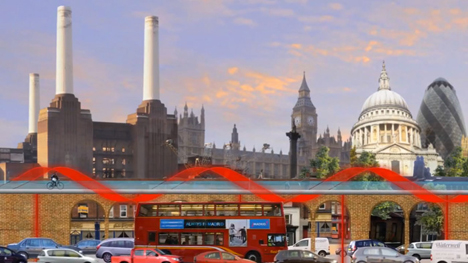 SkyCycle boasts some impressive projected stats. It would include 200 entry points around the city, serving 12,000 cyclists per hour and cutting travel time by up to 30 minutes. But the human factor is what drives the idea. "I believe that cities where you can walk or cycle, rather than drive, are more congenial places in which to live," said Foster. "To improve the quality of life for all in London and to encourage a new generation of cyclists, we have to make it safe." The routes hope to be in place in as little as 20 years. Cycling utopia, indeed.