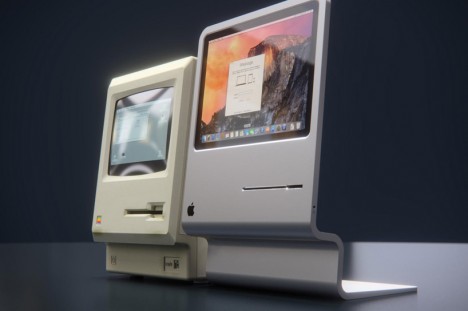 Paying tribute to vintage characteristics of old Macintosh desktop computers as well as contemporary streamlined Apple designs, this sleek combination features elements of iPhone, iPads and the Apple Air.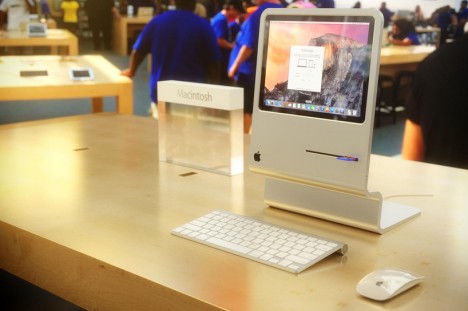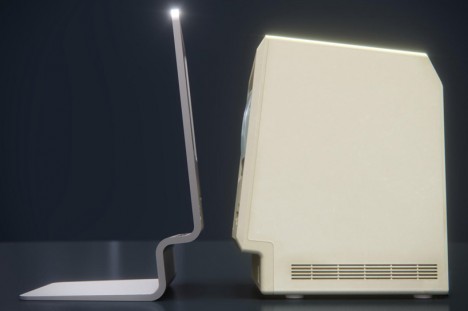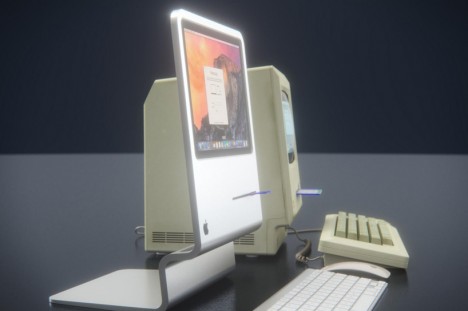 Developed by Curved Labs in Germany, the design features the best of all worlds: stylistic elements referencing classic computers but the complete touchscreen functionality and streamlined construction of newer models.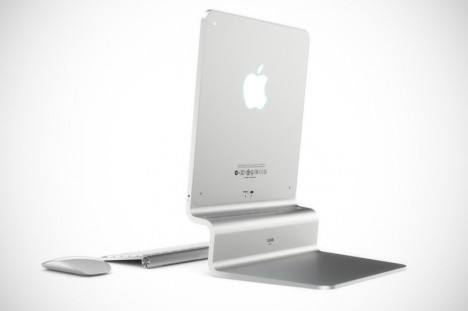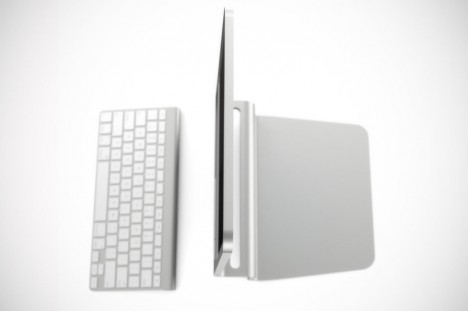 Iconic elements like the vintage floppy disk drive slot are reintroduced with twists, in this case: the opening becomes a port for portable flash drives.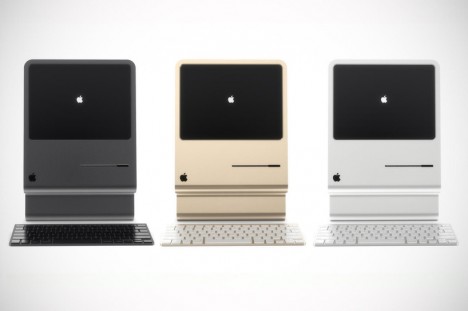 Shown in gray, gold and silver and set face to face with the original sources of inspiration it is easy to see how the concept was derived but also where it departs from its predecessors.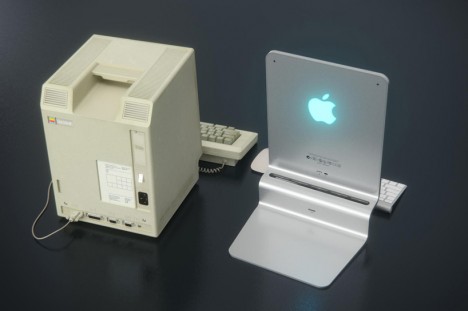 The design is intended, in part, to be a statement about change over time, with an interested in preserving some kind of aesthetic integrity over generations of development.