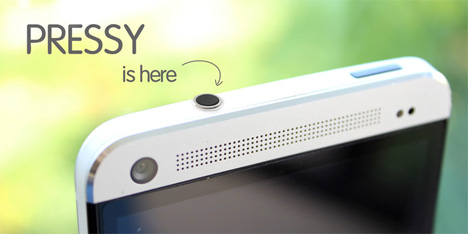 The trend of putting a touchscreen on basically every device on the market has led to the near-death of the physical button. A little device called Pressy brings back the sensation of pushing a physical button to make something happen instantly – something that isn't so easy to do with touchscreen devices.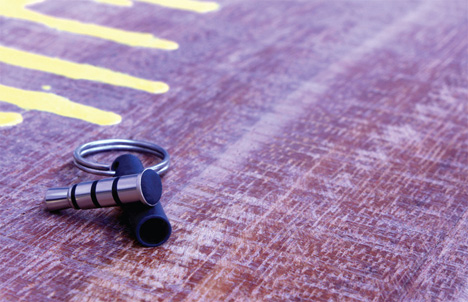 Pressy is a small button that fits into your phone's headphone jack. You program it to perform a variety of functions based on the number and length of presses. For example, if you want to take a picture, you can program Pressy to do that with two long presses. No need to unlock your phone and locate the right app – just press a button.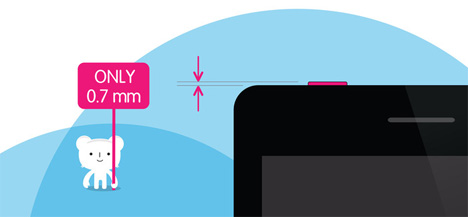 According to the team behind Pressy, it takes an astonishing eight seconds to go from having your phone in your pocket to turning on your flashlight app. With Pressy, you could program the little button to perform that action immediately. You can choose and change your actions with Pressy's free app – but it comes with three pre-set actions to get you started right out of the box.
If you want to use your headphone jack for headphones, just take Pressy out and put it into the key ring holder that comes with it. Amazingly, the Pressy features will even work with headphones that have an integrated button. Sorry iPhone users, but the Pressy currently only works with Android devices. The team took their idea to Kickstarter for funding and completely annihilated their original fundraising goal, so with a little luck we'll be seeing Pressy in stores very soon.