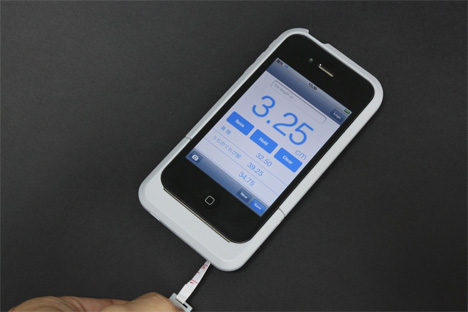 There are so many strange, cool and genuinely useful iPhone cases out there that we have to wonder: do people switch out their cases regularly depending on which Batgadget-type one they'll need that day? If so, get ready to throw another one into the rotation. The iTapemeasure incorporates a physical tape measure and a measuring app into the iPhone's case to let you take measurements on the fly whenever, wherever.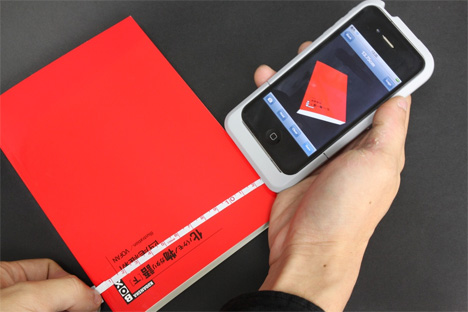 As you might expect, you won't have to read the tape measure's teensy weensy numbers when you use this thing. The app works with the case to give you a digital readout of the numbers on your phone's screen.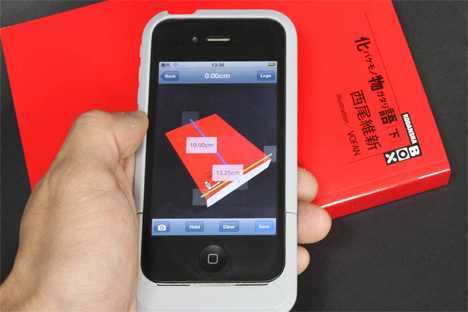 But the part that really puts it over the top as a truly awesome must-have accessory is the fact that you can take a picture of the thing you're measuring and overlay the measurements right on top of the picture. So if you're buying curtains, for example, you can take pictures of each individual window and keep track of their exact measurements. When you get to the store you have a precise record of what you need rather than some inscrutable notes scribbled on the back of a McDonald's receipt.
Right now the team behind the product has only made a metric prototype, but they're working on an Imperial/English one for the non-metric countries. A $135 pledge to their Kickstarter campaign gets you a silver iTapemeasure of your own before everybody else has one.