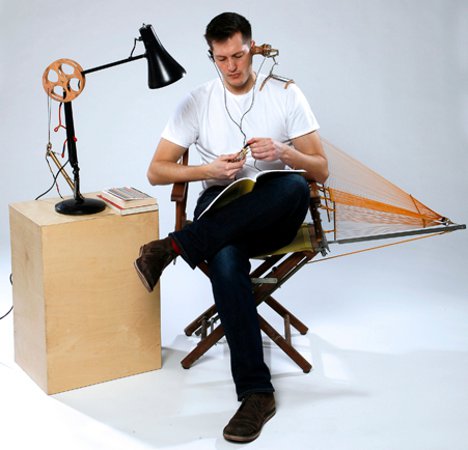 Reaching for an object you need only to find out that it's broken is kind of a drag. But not being able to fix it? That's a drain on natural resources and money. London-based designer Paulo Goldstein has invented his own fantastical fixes for several ordinary items and called it "Repair is Beautiful."
Rather than throwing away the broken items, Goldstein repaired them with readily-available tools and materials. Sometimes this was cool-looking metal bits or pieces of string. Sometimes it was spare ribs.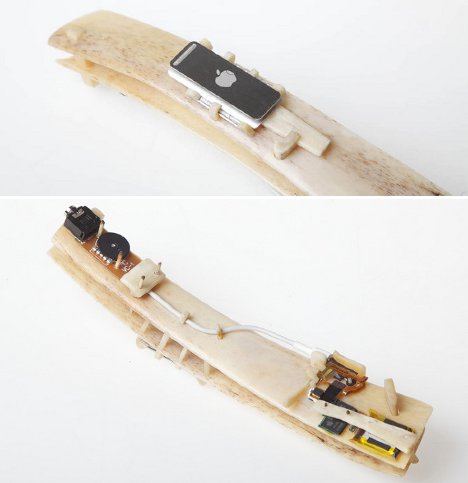 A director's chair, iPod Shuffle, desk lamp and headphone were all treated to Goldstein's unique brand of repairs in this project. The items were seen as useless garbage before Goldstein's intervention, but he saved them from the landfill while creating fascinating new pieces of technology-based art.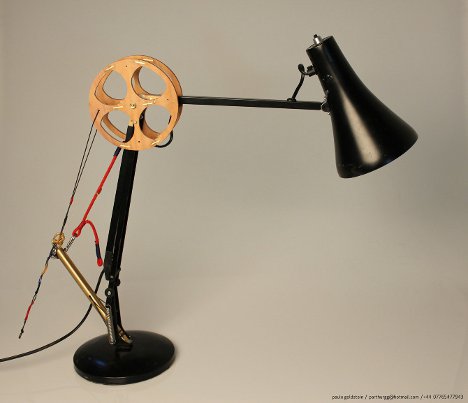 The project, according to Goldstein, has a deeper message. It represents the financial crisis which has been affecting us all since 2008. The system is broken, and maybe it will take some unconventional thinking in order to repair it.
The repaired objects are returned to their old environments as a hybrid of new and old components. They can still function, proving that even items which were once rejected and considered useless can serve a purpose.